From just a Host to a fair Host
Help your community by offering hospitality in an ethical and sustainable way that works for you and your neighborhood
You can be much more than just a Host: be the change where you live!
More and more, guests are looking not just for a cozy stay but for a meaningful and sustainable experience. Through Fairbnb.coop you can offer travellers something that will set you apart from others. Be part of our global community and help us to empower your neighborhood. Travellers will appreciate your commitment!
Become a fair Host in 4 simple steps
it only takes minutes to start helping your community while getting access to a new market opportunity.
Follow these steps to list your place on Fairbnb.coop
REGISTER TO OUR PLATFORM
Insert your personal info and then click on "Add your listing" at the top of the page.
ADD ALL THE INFO
Insert all the required listing informations, calendar availability, local property code if required and a good set of pictures
SEND IT FOR APPROVAL
Please allow our team few days to check your listing for approval.
START RECEIVING BOOKINGS
Always remember, you have 48 hrs to accept or decline a booking request. Check your SPAM folder and be responsive!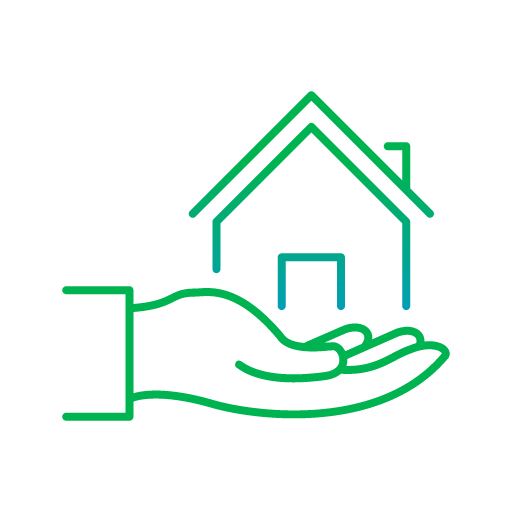 Support your local community
Do you want to use your home to empower your local community? Do you also think that tourism needs to benefit residents and not global companies? You want tourism to create a positive impact on our society? Take the next step and list your home on our Website!
Find new Guests
Listing your accommodation on Fairbnb.coop is an easy and secure way to earn an extra income while helping to crowdfund social projects in your community. Listing your space is completely free and only takes a few minutes.
Join a global movement
The more hosts join Fairbnb.coop – the more attractive we can be for our travellers – the more donations we can create for our local communities. As a host on Fairbnb, you are part of a global movement dedicated to transforming the tourism sector into one that is more sustainable and equitable for all.
Listing your accommodation on Fairbnb.coop is free and helps to crowdfund social projects in your community.
More fair Hosts
means more funds
for community projects in your area
With Fairbnb.coop, Hosts can have a real positive impact on their community. Whenever a Guest books your holiday home, they donate 50% of our net booking commissions to a community project in your area.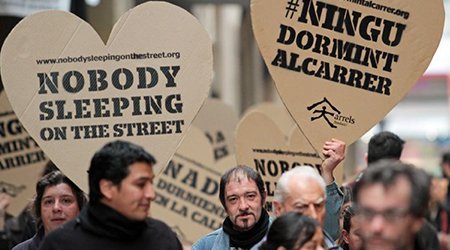 Arrels Fundaciò

Barcelona
It is an NGO located in Barcelona and its making focus is to look after homeless people that live in the city, providing them social and medical attention, covering their basic needs.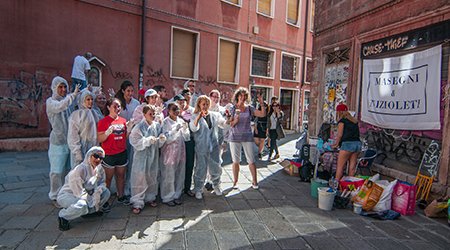 Masegni & Nizioleti

Venice
Local association whose goal is to organize cleaning days and activities against defacements of buildings and monuments for the redevelopment of quarters.
C.R.E.A

Genova
C.R.E.A. project, Italian acronym for Food Surplus Recovery Center, represents an innovative pathway to fight poverty and social exclusion.
Urbaniahoeve

Amsterdam
This non-profit organization manages the creation and growth of edible forests with local communities, who take care of them after afterwards.
Juegos de placeta

Granada
It is a project where Sergio brings traditional street games from the city to open events in which both locals and travelers can participate.
Orriols Convive

Valencia
It is a community development project in the Orriols neighbourhood with the general objective of promoting a model of intercultural coexistence.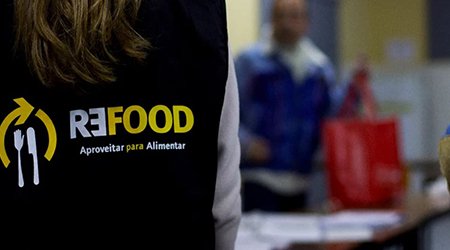 Re-Food

Porto
Re-food Foz do Douro is an independent community movement, 100% voluntary, led by citizens and integrated in an IPSS, whose purpose is to recover food in good condition.
Note: The protection of your privacy is extremely important to us. We are committed to keeping your data completely confidential.