Outdoor and nature: be enchanted by our agritourism in Italy
Who says that farm vacations and agritourism accommodations are fun only in summer? Marta and her farm stay enchant Guests 365 days a year! Being the 500th FAIR Host on our platform, we are excited to introduce you to her beautiful home.
Together with her family, Marta takes the Guests of her agritourism in Italy on exciting journeys of discovery and introduces them to the beauty of Umbria. While this central Italian region delights its visitors with its lush and diverse landscape in the warm summer days, it has a special, downright enchanting charm in the colder months.
Marta and family, in their agritourism in Italy
Marta, why did you decide to become a fair Host?
I was looking for a sustainable solution because we tried other booking platforms and the guests we got somehow did not seem to have the same values as us. They were very demanding and I think maybe they were expecting something more luxurious or something fancy that they saw on Instagram. But we are a small family-run farm. We are not here to please guests. We invite people to experience our way of life. The real life in an agritourism in Umbria. Our Umbria.
Our priorities are to bring people closer to our way of life and to experience it. As you can see, here in Umbria we are very much connected to the countryside. Nature is the foundation of our entire farm, the resource we need to keep this farm alive. That's why we are committed to preserving the territory and inviting people who share the same values, respect and appreciate the region as we do. This is our life. This is our home and we want to keep it healthy.
We were contacted by Fairbnb.coop because we were part of a campaign for "Breeding Hope +" a fundraising initiative by the Legambiente association. This is a social project that supports farmers who suffered from the big earthquake here in Umbria in 2016, and now the initiative is helping to restore small farms in Italy after the pandemic. I joined the project last year when I was planning to sign up to the Fairbnb.coop platform as well.
Now, after seeing that the host community of Fairbnb.coop is growing, I finally took the time to post my offer on the platform so that I can support the project through our farmhouse. Seeing that I, my family and Fairbnb.coop share the same values, I fell in love with the project and I really hope that together we can have a positive impact on my region and on the people who visit Umbria.
What to discover on Marta's agritourism in Italy
Our farm is small, but we love it. We call it "Zafferano e dintorni" (Saffron and surroundings) and it is a family farm run by us. Not only do we host guests on our farm, but we also grow saffron and various fruits and flowers and make all kinds of organic products with our harvest. For example, we sell homemade jams, jellies, juices or just pure saffron portions.
My whole family works on the farm and really everything we offer to our guests is made by us. My mother Rita, my father Claudio, my brother Luca and I, we all work together on this farm and everyone has their own responsibility and talent that they bring to our farm.
For example, my father and brother have added e-bike tours and other tour guide experiences to our little agritourism. They educate our guests on the best places to go, the best routes to take, and even pick them up from their adventure if they get lost or help them fix their equipment.

The educating part of our organic farm is my part, or as I like to call it, my baby! I love showing my guests around our farm and teaching them more about nature and the power of the plants we grow here. I also offer special classes for schools or families. Sometimes we visit local schools to plant herb and vegetable gardens and teach the children about the richness of nature.
My family steps in to take care of guests whenever needed, because it can get quite stressful when you have several visitors at once. And of course, we also adapt our lessons and courses to the season, so there are always new and interesting things to discover – we never get bored! In the colder seasons, for example, I also offer activities such as hikes through the nearby forest. There is a small river running through the nearby valley and I find the area has its own special mysterious charm, especially in winter and spring.
Marta's agritourism in Italy: the perfect Family getaway
We try to combine agritourism and the agricultural part of our business. For our harvest, this means following strict rules and regulations, avoiding the exploitation of our land and maintaining the natural balance in the region. For our tourism part of the business, we want to offer our guests a responsible and authentic way to experience Umbria.
But the region is not only for passionate hikers and mountain bikers, but also for children. For families, I like to dress up as a ferry and take the group on a magical journey through nature while teaching the little ones about the herbs and edible fruits that can be found in the woods. The kids love it and so do I!
If people ask us, we sometimes do a treasure hunt in the woods, always related to history or local myths. On my tours, I take people along the river in the woods, teaching them about the plants we see and historical facts from Umbria. I usually plan breaks where we can eat the products we made on our farm, complementing the small lunch break with edible herbs and fruits we collect during the hike. You'll be amazed at how much you can find if you know what to look for! Back at the farm, my guests can also learn how to make products in our little lab. You see – there is always something to discover here.
How to support locals when booking an Agritourism in Italy
You will see, our agritourism in Italy is a small but charming place to escape from the hustle and bustle of everyday life, reconnect with nature and get to know the hidden fruits and treasures of Italian nature. But best of all, while enjoying the local Italian way of life, your booking will support the social project "Save the queen", promoted by Legambiente, which aims to protect biodiversity and the action of many beekeepers throughout Italy.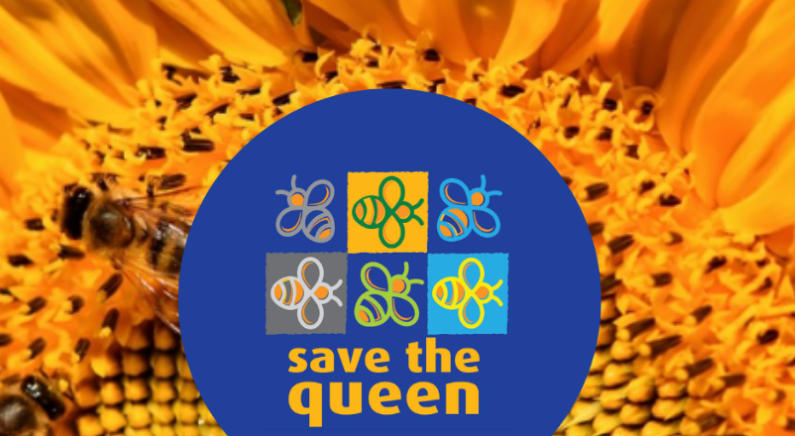 The treasures of Marta's Safran harvest
A special event on our farm is the so-called "Saffron Days". I think this is the most beautiful time of the year, when the saffron is in bloom and we can pick it together with our guests. But also in winter we can pick saffron and I find it interesting to compare young and old plants and to study the different stages of the saffron flowers.
Visit her online shop to get the first taste of your stay at Marta's Agritourism in Umbria.
Why Fair?
How it works:
The Host earns the same,
the Guest pays the same
but the benefits are for the whole community.
50% of our platform fee is used to fund a project of your choice for the communities you visit.

This is a what we call
Community Powered Tourism.