Latest news: Fairbnb.coop Monthly Digest #3 – May 2021
All updates on what's going on in our coop ecosystem: from the finalization of the new booking platform to the results of the FairLab for the social projects we support. Read the areas reports to follow the progress of Fairbnb.coop toward our common goals, and let us know your thoughts.
This third edition of the Fairbnb.coop Monthly Digest comes at a time that many have waited a long time for: the new version of our booking platform will be released in mid to late May, with many innovative features which will make it more host and guest friendly.
All our teams are involved to make this important moment of transition work at its best. Not only our product developers, but also the community of our local nodes, our marketing experts, the coop workers who follow the legal and financial aspects, and our entire coop ecosystem: read the areas reports to follow the progress of Fair Bnb Network toward our common goals.
With the launch of the new booking platform approaching, our blog was the space to present some of the destinations that will be activated, and to give indications to all Fairbnb.coop Hosts on how to become more and more sustainable. You can find out more by reading the articles in the Content Digest.
Enjoy your read, let us know your thoughts and thank you for your support.
The Fairbnb.coop Team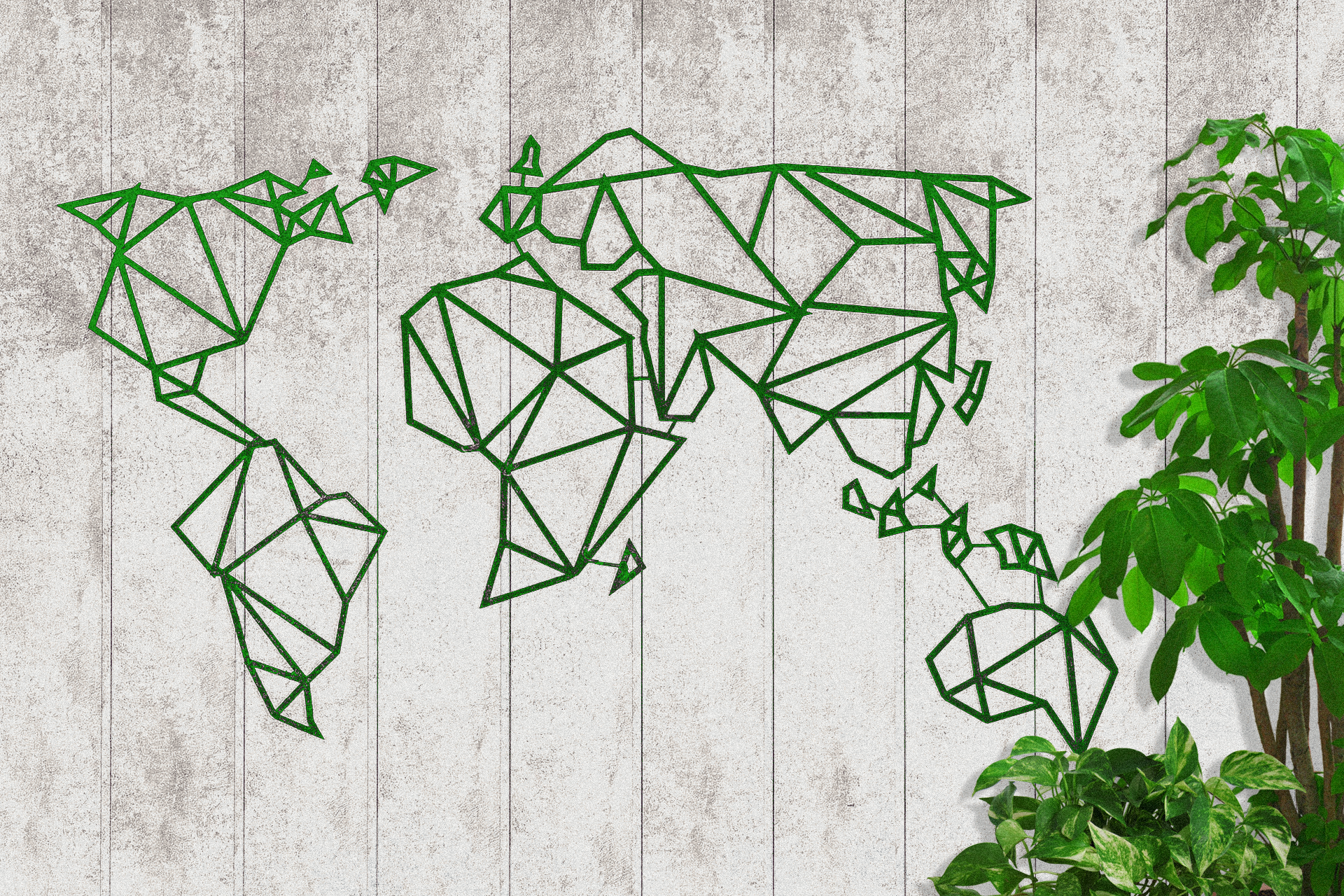 INVESTORS PROCESS: SUCCESSFUL!
The approval of our new business plan in October has led to first results: Coopfond, Fondo Sviluppo and Sefea impact agreed a common path to join the coop. Now the due diligence is in progress: this is a complex activity, which includes deep examination of all the documents and elements of the coop, not only from a mere legal or financial perspective, but in the light of a wide business model investigations.
We have grown in this process, we have highlighted relevant aspects of our model to be exploited. We have also increased the way we listen to our internal team, ambassadors and collaborators. This step, led by the GD office, is not completed yet (June will be the final part of it) but it coincides with improvements for platform development and multistakeholdership modelling to address platform cooperativism.
Every month we publish the latest news from our organizational areas. Let us remind you that all our managers are available for questions, so if you need some details or if you want to discuss some opportunities with them please don't hold back: mail to info@fairbnb.coop.
Latest news from General Direction – Lead: Alessandro Rocchi
Functional Unit: FairLab (Adele, Adolfo, Alessandro)
Fairbnb.coop Manifesto proposals and discussion
The FairLab team is developing and discussing our specific approach to be expressed in the Fairbnb.coop Manifesto, and published on our upcoming platform. We consider it essential to declare our vision and the model that we are going to adopt concerning a sustainable and regenerative approach to the territories of our extent, considering the residents, the visitors, the nature, the historical, cultural, social and economical identity as a whole ecosystem.
Sheltersuit Foundation Agreement: proposal accepted!
The project proposal deals with 4 main processes based in Bologna and Firenze:
Sheltersuit distribution, involving our worldwide communities and enabling the access to cities and partners for the distribution of the suits to the homeless people; Sheltersuit  crowdfunding, by crowdfunding Sheltersuit partners' social projects and finding new partners for the suits distribution;
Establishing workspaces for homeless people, involving no-profit entities and our partners who will be engaged in organizing, managing and conducting the production process of Sheltersuit;
Sustainability enhancement, as the agreement would represent a powerful tool to spread sustainability values in our communities, enriching the stakeholders involved and supporting the social crowdfunding initiatives.
Digital Nomads Project
The FairLab team is addressing a project about Digital Nomadism developed thorough the South of Italy by a designer specialized in social innovation and a visual artist. They started a journey that will stop by many different associations and social laboratories along the territory.
We outlined a rich collaboration of social projects, possible hosts, future experiences, and a whole narrative to be spread through our channels. Nonetheless it represents a model for a possible definition of a new structure: a "Nomadic Node".
Latest news from Community – Lead: Domenico Di Siena
Quarterly action plan in correspondence of the launch of the new platform.
This month we have launched a quarterly plan to involve the ambassador community in the process of shaping, reviewing and launching the new platform. This plan aims to synchronize everyone's work in order to generate the best possible response to the expected launch, so that it can be accompanied by an effective process of attracting new hosts and then a promotional campaign to attract new travelers to our platform.
With this plan, we are fine tuning three tools that we are making available to every employee and that we have started to share during our weekly Ambassadors Call sessions. We want each local node to have a specific Press Release, a landing page that can be used for campaigns to attract new hosts, and to organize digital meetups to promote the platform locally.
New community web site
We are working on a new section of the website that will be internally dedicated to our community. This section will give visibility to the different actors of our ecosystem and will give much more visibility to our local nodes and their ambassadors, as well as to the social projects we fund.
On the occasion of this new pages we will finally see the appearance of many new local nodes that we will be able to access directly from a map navigation.
Our ambassadors introduce themselves
We have started a program of interviews so that we can get to know a little more closely who our ambassadors are and how they are working to activate our platform in their territory.
Latest news from Co-op Ecosystem – Lead : Jonathan Reyes
Latest news from PR and European projects
As Fairbnb.coop we are participating in different European projects and networks oriented to challenge and transform the current platform economy for a fairer future. Here some of the last news:
Plus: on May 4th we had a Co-creation Session on Digital Worker Rights. This is an activity in the framework of the PLUS project where Fairbnb.coop is participating as a pilot case to test the application of a "chart of digital worker rights" that will become a tool to guide the regulations on the platform economy in Europe to ensure a future in which labor rights are protected.

The goal of the session is to work together with workers and Local Ambassadors on the co-design of new policies, tools and solutions to keep improving the implementation of these rights in our platform, as well as to get some inputs to facilitate the application of them in other digital platforms. We will share the results with you.

Platform Alternatives: we participated on a Roundtable oriented to bring inputs to establish ethical quidelines as a resource for European platform organizations, which can complement ongoing regulatory efforts (especially the DSA and DMA).

We discussed with representative from the EU Commission – Employment, Social affairs and Inclusion department and researchers from Tilburg Law School,  Oxford Internet Institute and HIIG. Our contribution to the debate was focused on bringing the Cooperative approach to go beyond regulation to having a model that includes on its own structure the democratic governance approach as cooperatives does.
Partnerships Office
Our activities to keep expanding our presence and complementing our activities keeps evolving through our growing network of partners and collaborators. From our partnerships office we keep working to coordinate our relations and joint ventures with other organizations. We are talking to different national cooperative federations, public institutions, similar complementary products and global activist networks to walk together for a better cooperative impact!
Do you know any other organization, project or network with shared vision and values you think we should know or relate to? Please get in touch with us on partnerships@fairbnb.coop!
Ecosystem Modeling
In the meantime we keep working on the not easy task of understanding how to evolve our current structure to a global multi stakeholder structure with a more ecosystemic view.
This works means thinking not just how to evolve our coop from a legal-structure point of view but also a deeper discussion on how do we relate to each other, how is our governance, corporate culture, and even how the use of blockchain technologies could be useful to bring these coop logics to a system to make this more agile.
In order to open this discussion, share our ideas and doubts and support it with other ideas, feedback or references from outside we created an open group called "Future Coop". We are still organizing the discussion but would love to invite you to join in the case you are interested on it.
Thriving Nomads
Last month we had the pleasure to participate on the Thriving Nomads where we discussed about our community-powered model as an answer to be locally independent while creating positive impact and supporting local communities there where you live.  Don't miss it at https://summit.thrivingnomads.com
A cooperative Fair Talk
Last month we had the third chapter of our Fair Talk series. We had a very interesting conversation with Jose Mari Luzarraga, cofounder of the Mondragon Team Academy, about Cooperative Entrepreneurship. You can watch it on our YouTube channel.
Latest news from Marketing – Lead : Emanuele Dal Carlo
/ Isabel Duregger
Last month we had the great opportunity to foster many of our collaborations with external partners. This does not only give us the opportunity to raise awareness for our Cooperative but also encouraged us to expand our marketing mix with a profound PR strategy.

New PR Opportunities
Thanks to the great work of everybody involved in Fairbnb.coop, many companies and external tourism professionals contacted us over the past few weeks. The promising partnerships that resulted from these meetings encouraged us to improve our PR strategy and pro-actively look for relevant events, awards, and partnerships to increase the awareness about Fairbnb.coop.
If you happen to know relevant contacts or upcoming events that could be relevant for us, please don't hesitate to send us a mail: marketing@fairbnb.coop.
Run Fairbnb.coop, Run!
Fairbnb.coop has the unprecedented opportunity to benefit from a powerful partnership with the
Venice Marathon
. Fairbnb.coop will be the preferred booking choice for athletes and their families for this event. The idea is to communicate jointly (press release, logo on their website and blog post on ours) and have them sent emails to participants where they suggest to book with us.
Visit Venice Marathon Website
This is our first attempt to join forces with an international event and a new way to promote our cooperation. For the future we plan to create more of these beneficial collaborations and encourage also our ambassadors to search for similar opportunities.

Main Website
While we are about to finish the translated pages with the help of our Ambassadors and Marketing volunteers, we are fine-tuning the UX and the visual components of our new online presence. Finding the right balance between real – and professional pictures is what we needed to tackle, and we are already excited to show you soon our final result.
Social Media Management plan
We are currently promoting one destination per week on our social media channels. This is also an inspiration how to promote new local nodes through Social Media. In order to keep our content fresh and interesting we are always looking for authentic insights from our destinations. If you have a great insider tip please reach out to the marketing team.

Marketing Open Group
We continue our Open Marketing Groups every Friday at 16:00 CET. It is a great opportunity to get a fresh perspective from outside and also consider the way our concept and communication resonate with various nationalities.
For everybody who wants to be part of our session feel free to contact us. We require at least some experience in the field so we don't have to go through the A, B, C every time we discuss an idea and maintain a high operative profile in our (re)forming group. We are limiting the initial participation to a max. of 5-7 applicants as we want to give the chance to everybody to participate in the discussion.
If you are interested in joining us please send us your application by filling out this form.
Latest news from Product – Lead : Emanuele Dal Carlo / Jan De Bock
Bye-bye BETA.fairbnb.coop, welcome booking.fairbnb.coop
The long-expected new version of the Fairbnb.coop booking platform is about to come. In the previous digest, we already mentioned the fire in a French cloud data center. This impacted our rollout schedule negatively but now, while we are writing this article, a full test migration is running. We are aiming to come online with the new platform in mid to late May.
So why is this important for you?
There are a lot of new features which will make it more host and guest friendly. 
What is new for Hosts:
There are many more possibilities to describe your listing in detail;
You can set price details in many ways:

A base price (the most common price setting during the year);
Varying prices based on season, weekdays…;
Add price for extra people above normal capacity;
Add discounts in case people stay longer than a given number of nights.
You can now add options to your listing.

Options or upgrades are extra services you can offer on top of the accommodation;
You can be creative in this, some examples:

breakfast;
guided tour;
renting a bicycle;

You can add your availability to the calendar;
You can add up to 24 pictures;
You select up to 3 projects you want to support;
You can choose between a flexible and strict cancellation policy;
You can review your guests after their stay.
What is new for Guests:
Much more fine granular search will be possible, including key-word search;
You can select the project you want to support (out of the choices given by the host);
You can review the host after your stay;
Possibility to manage your account, including removal of your account.
This new version is an important milestone for Fairbnb.coop, but not the last one Many more features are in the pipeline and hopefully we can materialize them quickly.
Looking forward to your feedback!

Hopefully, you will use the platform a lot.
As already announced in the Fairbnb.coop Digest of recent months, together with the new version of the platform, many new destinations are coming, which we will present to you by dedicating a series of contents to each of them on our Social channels. In April we started by dedicating two blogs to the province of Cuneo and to the social projects that we will support there.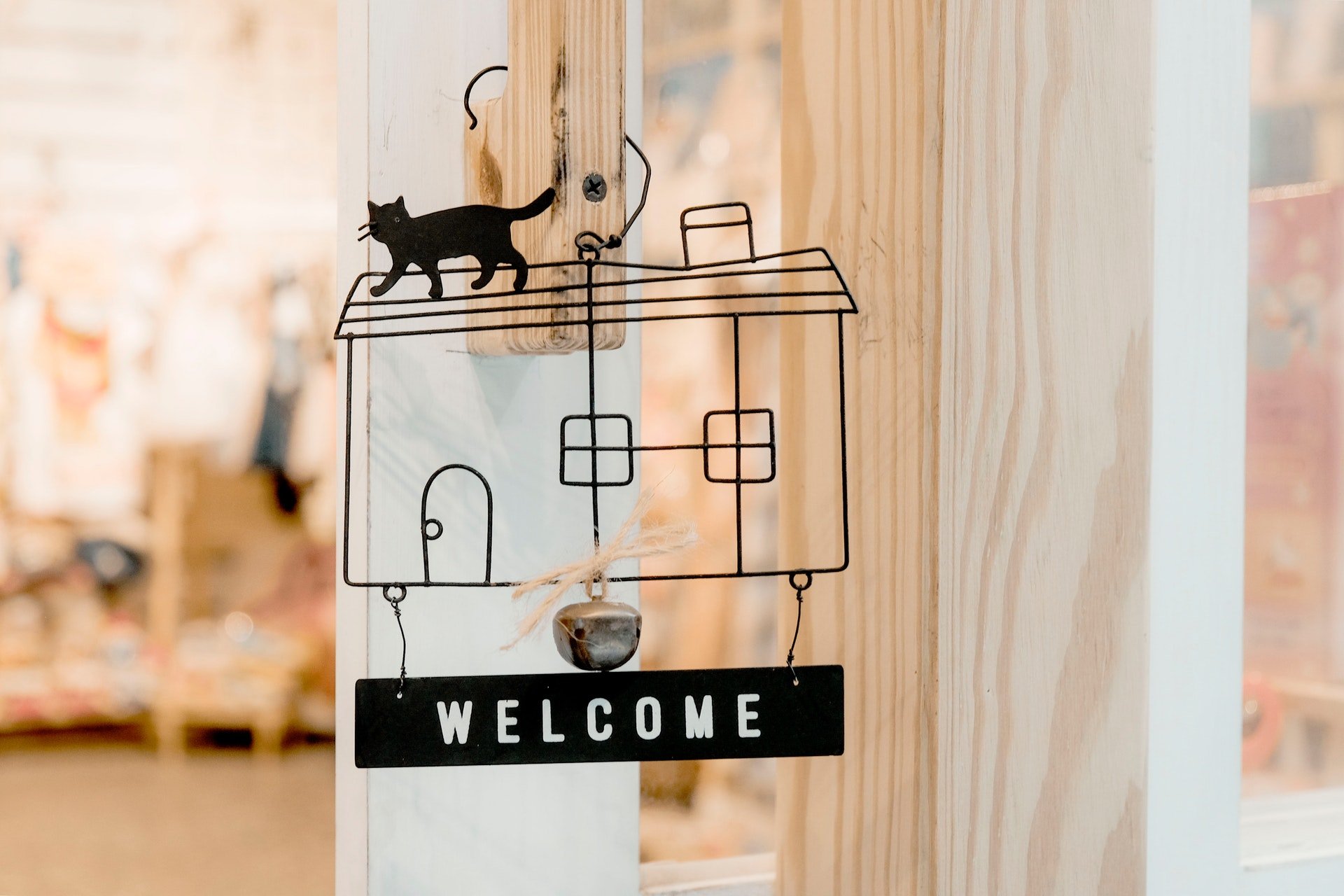 Holiday homes in Cuneo province feed the change
A new local node of Fairbnb.coop is born: by renting holiday homes in Cuneo province, on the border between Italy and France, it will be possible to support community projects in rural and mountain areas.
Your outdoor travel in the Cuneo province, 365 days a year
The Cuneo province offers visitors an immense cultural and naturalistic heritage, which you can discover at a slow pace. You can explore the ancient streets of its historical villages, as well as hiking, cycling or skiing in front of the iconic mountain that stands out from everywhere, Mount Viso.
15 Traditional recipes from our fair local communities
The chance to taste local culinary specialties was certainly a big foregoing in this long period of travel restrictions. We wanted to give travelers a taste of the cultures that await them in our communities and asked our Local Ambassadors to present a traditional recipe from their locality. The result was a very tasty culinary journey in 15 stages, from Portuguese bacalhau to Italian lasagna passing through Andalusian salmorejo and Provençal desserts.

10 tips for Hosts to attract responsible travelers
Fairbnb.coop's new booking platform will be an opportunity to start off on the right foot and to launch a more sustainable tourism model for our communities and the environment. We ask Fairbnb.coop hosts to be part of the change and to be increasingly sustainable hosts, ready to welcome responsible travelers who are attentive to respect for local cultures and the ecological footprint of their vacation.

Why Fair?
How it works:
The Host earns the same,
the Guest pays the same
but the benefits are for the whole community.
50% of our platform fee is used to fund a project of your choice for the communities you visit.

This is a what we call
Community Powered Tourism.