Holidays in Granada? With Fairbnb.coop it's child's play!
Plan your stay in Granada with Fairbnb.coop to support the "Placeta Games" project, which aims to revitalize the city's neighborhoods and facilitate social inclusion by organizing traditional collective games. Fun with a little outdoor exercise: the healthiest cocktail!
Book your holidays in Granada via Fairbnb.coop and you will fully experience the rich cultures of the city, with also the opportunity to participate together with locals to the Placeta Games, the project we support here: a citizen initiative that recovers and updates traditional outdoor games, so that both adults and children, including travelers, can enjoy them.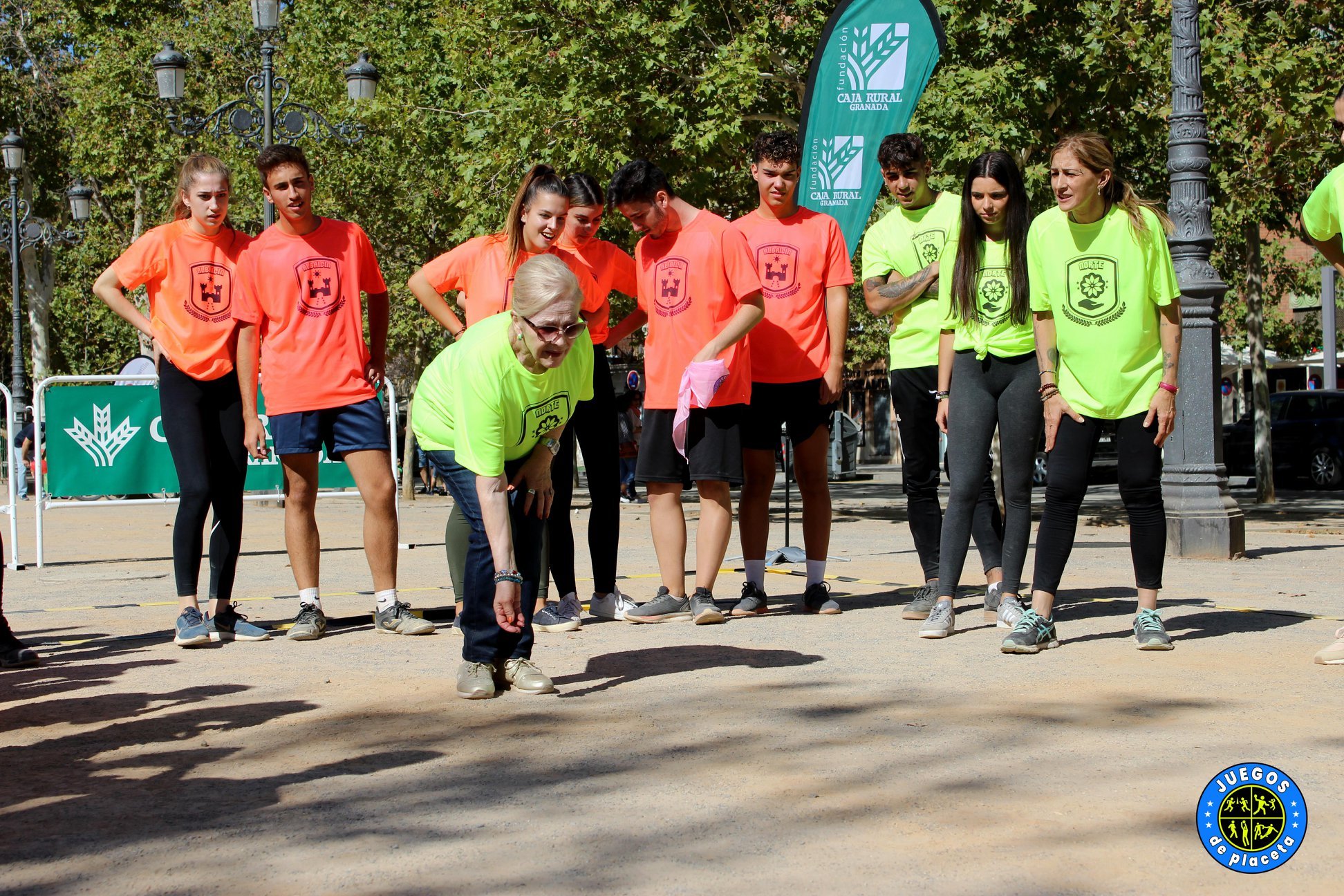 Why Placeta Games are so important to children and beyond
Placeta Games is a citizen initiative that rescues and updates traditional games played by children in the places of their neighborhoods before video games, computers, mobiles or tablets grabbed the attention of the youngest, who spent a lot of time looking at screens, sitting in an armchair, and very little to playing with friends on the street.
Today's parents, who were the children yesterday, those same people who played in the places not so long ago, we have recorded in memory the wonderful moments that we enjoyed with the other children of our neighborhood and the neighboring neighborhoods, when we met ten, fifteen or twenty kids, to which the hours were made minutes and we returned home sweaty and dirty (direct to the bathtub), but with a huge smile, reflection of the happiness that invaded us and the illusion of knowing that the next day we would return to the charge at the same time and place.
Now we know that those games, already almost forgotten, brought us, in addition to fun, that is not little, many physical and psychological benefits.
It was from the 1980s, curiously coinciding with the arrival of digital devices in homes, that they began to increase exponentially in the younger problems of stress, depression, anxiety, obesity, night terrors, lack of sleep and a wide variety of phobias, many of them related to social interaction.
Many studies conducted by pediatric specialists have been alerting us for decades to these problems that affect physical and emotional development, which can lead, as has been shown, to serious physical and psychological health problems in adulthood. These same studies underscore the need to restrict the hours children spend looking at a screen and replacing them with hours of play outside with other children.
Holidays in Granada, in empathy with the locals
Empathy is, in our view, one of the most important values that are acquired by practicing traditional games and it is worth a moment to dedicate a moment to this particular term. Individualism becomes strong in our society and getting money, the better, has become the ultimate goal, not the means to achieve goals. We do not refer to objectives that allow us to make more money, but to those objectives that make us feel alive and happy, as in this case is to travel, to know other cultures, other landscapes, other cuisines and other people of good, that there are in all corners of the world.
That is why travel also strengthens our empathy, and we need it more than ever in times when crises break the social foundations: health crisis, economic crisis and ecological crisis. Obviously Placeta Games has neither as an event nor as a group of people, the slightest power to reverse any of these crises. But humbly, we contribute our grain of sand, raising awareness in our city, Granada, through a playful and totally free activity, to all children and adults who come to participate.
Eight districts make up Granada capital, namely: Albayzin, Beiro, Chana, Centro, Genil, Ronda, Norte and Zaidín. Placeta Games organizes events in the neighbourhoods of each of the districts, where teams made up of family or friends residing in those neighbourhoods participate. The winning team in each ward faces the winning teams of the other neighbourhoods in that district. The winning team of the district neighbourhoods in question will be the one that contests the "Tournament 8 Districts" where they will play for the trophy of Champion of Granada Games of Placeta. And yes, although it may seem contradictory, these tournaments are designed for teams of 4 to 6 members, over the age of 14, because it is through parents or older siblings that we intend to reach the little ones.
Therefore, in parallel with the qualifying matches of each tournament, from the neighbourhoods to the final tournament, the "Open Placeta" area is enabled with a series of tracks of similar measures to those of the tournaments so that children learn to play and play, monitored and coordinated by monitors specialized in working with minors, to the countless games that will make them enjoy, and we say it with knowledge of the cause, as they have never done before.
In addition, we encourage parents of children with different functional abilities, both physical and psychological, to come with them, because one of the priorities of Placeta Games is the inclusion of all people, regardless of… well, without distinction of anything, absolutely nothing.
Where appropriate, monitors will organize and adapt some games so that all children can participate on an equal footing. And of course, teams from both tournaments and Placeta Open can be made up of women and men, boys and girls, only women, men only, boys only, or only girls. All teams have the same chance of winning, regardless of the sex of their components.
Enjoy the Placeta Games during your holidays in Granada
For all those travellers who spend their holidays in Granada and wish to participate in one of our events, tracks are also enabled so that right there, on site, without prior registration or buying any entrance, they can enjoy this healthy, ethical, ecological and hilarious activity that is Placeta Games.
In the future we would like other cities to follow our example and organize similar activities. For our part we have already started designing a structure to bring "Games de Placeta" to other municipalities of the province of Granada.
We're waiting for you!
Find out more about the Placeta Games project
Why Fair?
How it works:
The Host earns the same,
the Guest pays the same
but the benefits are for the whole community.
50% of our platform fee is used to fund a project of your choice for the communities you visit.

This is a what we call
Community Powered Tourism.