Last Thursday, June 13 our cooperative member Domenico Di Siena participated in the Bilateral Forum between Argentina and Italy, organized by the Italian Embassy in Buenos Aires.
Argentina is a country with a long tradition that connects the local culture with the Italian culture given the important migration of Italians in the last century.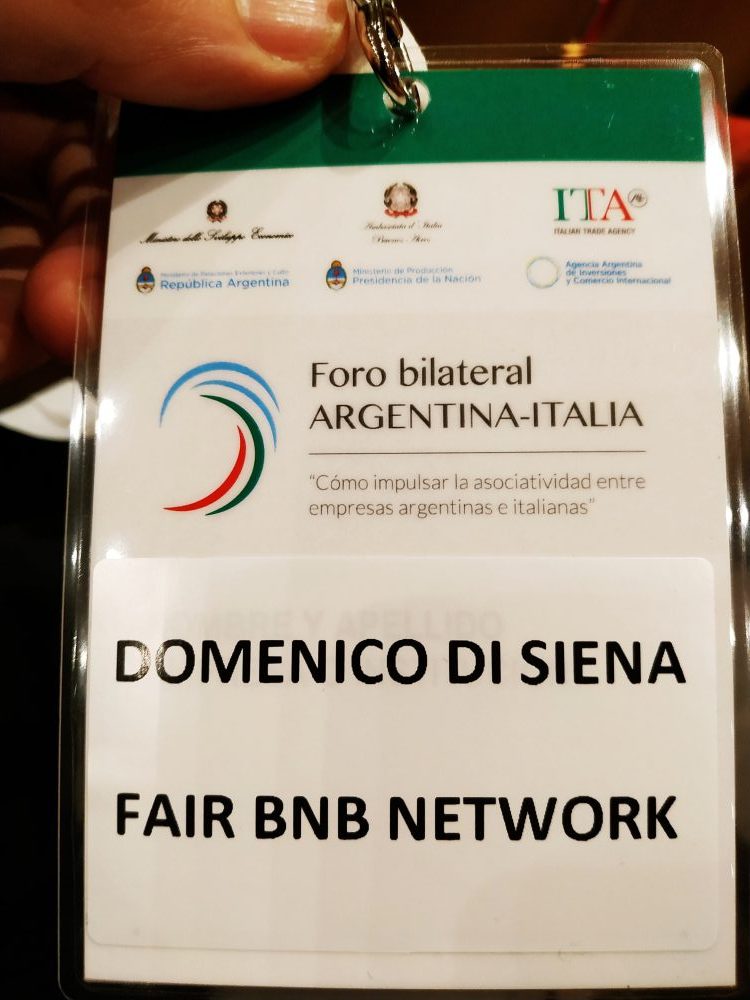 The objective of this meeting was to encourage commercial and business exchanges between companies from both countries. Faribnb.coop as a cooperative company created in Italy could not miss this meeting especially considering that currently our team member Domenico lives in Buenos Aires.
The meeting was an opportunity to get to know some interesting projects and companies that we can count on at the moment we will move forward and activate a local node in Buenos Aires. We were especially excited to connect with the cooperative Eryx which is dedicated to development, programming and data science.
We hope that thanks to this connection we can learn more about the reality of the world of cooperatives in Argentina and Latin America.