Sustainable tourism: Fairbnb.coop reaches Scotland
Thanks to the new partnership between Fairbnb.coop, Visit Moray Speyside, and the Association of Scotland's Self-Caterers, our new community node will allow guests to book their accommodation while also benefiting the local area of Moray, in the north-east of Scotland.
New Platform for Community-Led Tourism Recovery Announced
A ground-breaking new platform aimed at promoting community-led tourism recovery
in the Moray area has been announced.
Created through a new partnership between the Association of Scotland's Self-
Caterers, Fairbnb.coop, and Visit Moray Speyside, the new community node will
allow guests to book their accommodation while also benefiting the local area.
While other booking platforms charge a commission that goes back to the platform,
the Fairbnb.coop model splits the commission, with 50 percent going directly back to
the community to support local tourism projects.
With the green shoots of recovery on the horizon, this new partnership will see
guests, hosts, destination management organisations, and community groups
working together to identify and support projects funded by the commissions donated
via the Fairbnb.coop platform, addressing local priorities and directly benefitting the
community.
Following the partnership announcement, the ASSC and Visit Moray Speyside will
work jointly to recruit new hosts for the platform across the Moray region.
The platform will be launched at the Visit Moray Speyside conference in May.
Association of Scotland's Self-Caterers Chief Executive, Fiona Campbell, said:
"This ground-breaking new partnership will allow us to make a real and meaningful contribution to the Moray area.
"I am incredibly grateful to our valued partners at Fairbnb.coop and Visit Moray Speyside for their hard work, insight, and vision that has helped shape this important
agreement.
"Working together is vitally important for success in any industry, and tourism is no exception, and we are all very excited to be embarking on this next step."
Laurie Piper, chief executive of Visit Moray Speyside said:
"Visit Moray Speyside's strong relationship with the ASSC has seen our organisations working closely over several years.
"During the period of COVID, this partnership strengthened; as the region's industry recovers from the pandemic, this ambitious new agreement with the ASSC and Fairbnb.coop gives Moray's accommodation providers a way to drive bookings from conscious travellers, whilst also directly supporting their local area.
"Working together, one booking at a time we can turn the balance of power from the remote OTAs back in favour of the operators and the communities they are such an important part of".
Emanuele Dal Carlo, Co-Founder, Fairbnb.coop said:
"Our goal is to offer local communities an alternative to extractive booking platforms and a flexible instrument that can be localised in order to ensure that each community can deliver its specific blend of measures for a truly sustainable stay.
"This has been made possible through partnership with local businesses and stakeholders and, in this case, we believe that with ASSC, Visit Moray Speyside and the support of Traveltech for Scotland we have the perfect mix to launch a pilot that hopefully will serve as template in many other communities not only in Scotland but also abroad."
Joshua Ryan-Saha, Director Traveltech for Scotland, commented on the partnership:
"We are absolutely delighted to support the roll out of Fairbnb.coop in Moray and Speyside.
"I highly commend the forward-thinking approach of ASSC and Visit Moray Speyside in collaborating with Fairbnb.coop and I'm sure that once it is rolled out we'll see and feel more of the benefits of tourism to the area.
"We'll work closely with the ASSC and Fairbnb.coop to on-board even more of Scotland's destinations on to the platform."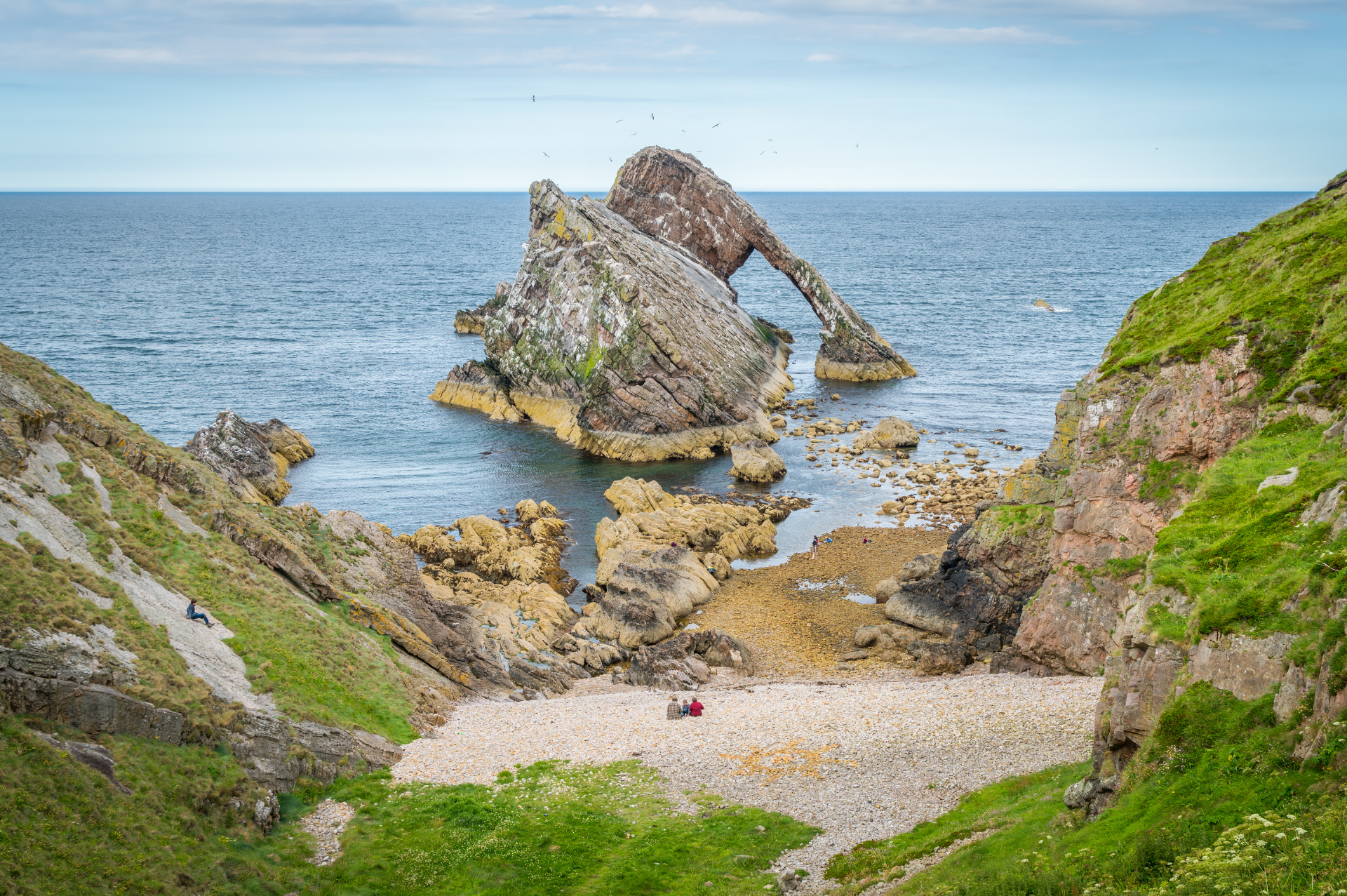 Why Fair?
How it works:
The Host earns the same,
the Guest pays the same
but the benefits are for the whole community.
50% of our platform fee is used to fund a project of your choice for the communities you visit.

This is a what we call
Community Powered Tourism.