Fairbnb.coop Digest#5: latest updates from our coop ecosystem
Also this month, the latest updates from Fairbnb.coop ecosystem deliver good news: find out all about what's happening in our cooperative, area by area, and how we prepared to promote the #TravelFair video and the campaign for Summer 2021.
Have you noticed that on the new Fairbnb.coop website, you can have a map view of all the destinations already active (green flag) and the ones in activation (white flag)? Each Local Node has its own webpage, accessible through the map in the Community minisite, where our Local Ambassador's contact information, the sustainability rules that apply, and the community projects that are funded are listed.
In the last weeks, the teams of the Community and Legal areas have defined a procedure to receive and evaluate proposals for social projects crowdfunding. In the meanwhile, we are talking to different activists and networks to walk together for a better cooperative impact: new strategic partnerships will be announced in the next days.
Our Community Powered Tourism model will be even stronger thanks to 3rd Ledger MVP Builder Programme, a 6-month funded project for which we have been selected by the European Union, addressed to empower people to solve problems using decentralized technologies.
Together with the Community Powered Tourism, we are working at a community-powered marketing. In the last months, some of our content has been produced in languages other than English, with the aim of organizing a blog section on the website for each of the main European languages and making the best use of national social channels.
Thanks also to the ideas generated in our Open Marketing Groups, we have been able to launch an international campaign that aims to motivate people to travel in a "fair" and considerate way, as well as to generate bookings during the summer 2021 season.
The video #TravelFair, with its key message "Pack your values too!", aims to show how sustainability can also be fun and exciting: help us spread the word!

The Fairbnb.coop Team
Every month we publish the latest news from our organizational areas. Let us remind you that all our managers are available for questions, so if you need some details or if you want to discuss some opportunities with them please don't hold back: mail to info@fairbnb.coop.
Enjoy your read, let us know your thoughts and thank you for your support.
General Direction – Lead: Alessandro Rocchi
Transparent procedures for Hosts and social projects
A common Sustainability Assessment Tool, based on a theoretical analysis as well as on concrete indicators, will be soon implemented for our Hosts: the FairLab is working on it.
In the meantime, the teams of the Community and Legal areas discussed the internal procedures and parameters for the evaluation and approval of community projects to be funded through the platform's revenues.
Partnerships and memberships
While we defined the tech partnership with Studio ITC for the platform development, we received new requests to become cooperative members. The Board of Directors has been discussing and meeting with some of these candidates: in the coming days, some important latest updates will announce the launch of strategic partnerships!
Spreading the Fair word
In a program inside Dumbo (the building where we have our main office in Bologna) about sustainability, we had an interview for a podcast and live with Vinokilo, in order to explain what sustainability is for Fairbnb.coop and to promote our website. We also continue to be interviewed and collaborate with journalists and researchers from around the world, who recognize the innovation and possible impact of our sustainable tourism model.
The latest issue of the Japanese edition of the magazine WIRED Ideas – Innovations features an article on Fairbnb.coop, with an interview with our co-founder Emanuele dal Carlo.
Latest updates from the Product Area: – Lead : Jan De Bock
New platform improves the experience for hosts and guests
It is live. The long-expected new platform is production with many new features.
Within a few days, we had already thousands of people accessing the new platform and hundreds signing in. Including new and existing hosts. As a net result, we saw in the first days several new accommodations published and bookings started to come in. Let's keep going.
As we are a community-based cooperation, we want to listen to your input. Please give us your feedback, ask your questions, share your thoughts via the always present Help button.
What is important for you as host: The calendar function!
Via the calendar, you can now create flexible pricing based on dates, day of the week, etc … And of course, you can indicate your availability, avoiding unnecessary booking requests.  In the past, we have seen many bookings being rejected because the holiday accommodation was already occupied. Now you can avoid this!
Coming soon: the calendar sync option. We got this request already many times, we hear your needs!  Currently, this feature is in testing and will be released in July.
What is important for you as guest
You are getting a lot more information about the accommodation.  Local info, sustainability info, what shops and restaurants can you find the neighborhood, accessibility info and a lot more.
At the end of your stay can can review the location and the host. This allows us also to maintain quality in our publications: we have a constant feedback loop and we can act accordingly.
And of course you can help promoting the establishment. Giving it a good rating will help the host so it can be ranked up in the search results.
Be aware: the process of booking is by host acceptance: once you book, a pre-authorization will be taken from your card, but not yet credited. This will only happen at the moment the host accepts the booking. If this does not happen within 48 hours, the booking will expire automatically.
Latest updates from Community – Lead: Domenico Di Siena
New Community and local node pages
Finally, the Fairbnb.coop community has its own page:
For now we have the English version, but soon we will launch the translated version in other languages including Italian, Spanish, French, Portuguese, Polish, German and Dutch.  These will give all the visibility and importance that our community deserves.
We are happy to let you know that the number of Local Nodes continues to grow. Finally, you can discover all the nodes being activated directly in the new map on our new web home page. New nodes coming soon include Paris, Rome, Florence, Pisa, Istria, Vienna, Flanders, Palma de Mallorca, Girona-Empordà, and Malaga, On the community website, each of these nodes has its page.
Digital Meetups
You may have seen on our social channels that since May we have resumed our Digital Meetups. We started with Pisa, then Amsterdam, and, on 13 July, we arrived in Paris. You can find out more about our vision for sustainable tourism in the French capital by reading this blog.
Fair Talks – Community-based Cooperatives
Our Fair Talks continue. As scheduled, every month we discover new things thanks to a nice chat with a special guest. In June we met Isabella Ippolito, who introduced us to the community cooperatives and told us how they can be a useful tool of mutual aid for local sustainable development and what opportunities they offer, both in small towns and cities.
Latest updates from the Coop Ecosystem – Lead : Jonathan Reyes
Towards Fairbnb.coop 2.0
One of our main areas of work at Coop Ecosystem is preparing the future coop structure and national operations so supporting the strategy to create national operators. To do it we are doing a "design" work, with a first series of open and co-creation sessions within the #FutureCoop workgroup where we have discussed on possible scenarios to redefine our coop structure as well as ways to promote our corporate culture at every level. 
In the meanwhile, we are doing a very operative work to activate first pilots the first pilot National Nodes in Spain, France and Italy, as well as working at a European level: for the "Platform Alternatives" project, the last 23rd of June we had the pleasure to participate on the Digital Roundtable on Data Governance with the European Commission. Amongst the main questions discussed we had:
How can European platforms achieve a balance between data protection as well as innovation, growth, and competition?
Which opportunities offer themselves through cooperation with independent bodies and entities?
#Projects and partnerships

One of the most important of the latest updates from Coop Ecosystem is that we have been granted at Ledger to implement blockchain decentralized technologies!
We are very happy to announce that we have been selected as one of the 9 teams to join the 3rd LEDGER MVP Builder Programme. Ledger will be a great opportunity for us to enhance the impact of the elements that make us unique. Ledger will allow us to activate an ecosystem that systematises the actions of the different stakeholders at different scales and facilitates local sovereignty, economic transactions, ensuring transparency, traceability and solidity.
We are now talking to different national cooperative federations, public institutions, similar complementary products and global activist networks to walk together for a better cooperative impact! For example, we have been involved in Matchimpulsa 2.0, an innovative program emerged as a response to the COVID-19 pandemic, promoted by the Barcelona city council and Dimmons.
Do you know any other organization, project or network with shared vision and values you think we should know or relate to? Please get in touch with us on partnerships@fairbnb.coop
Last 17th june we also participated at the discussion about "Future of work after COVID-19" where we had the pleasure to share our experience from Fairbnb.coop as pilot case at the European PLUS project with SmartCoop, OpenFood Network and Dimmons. Check the video to get the insights.
Latest updates from the Marketing Area – Lead : Emanuele Dal Carlo
/ Isabel Duregger
Summer 2021 Campaign
It's time to travel again – but not like before. This time: pack your values too! With this statement we are going to kick-start our new summer campaign in July, inviting people to rethink their travel habits and especially – their booking behavior. We will activate all our communication channels throughout 2 months starting with an international image campaign: besides Blog Posts, Newsletters and Press Releases, we have produced the video #TravelFair.
In fact, there are many reasons why we all want to travel again. Some travel for the culture, others for nature, to reunite with friends or just for some well-deserved time-out after months of quarantine.
We at Fairbnb.coop say: GO FOR IT! Travel! Explore! Enjoy – BUT make sure that this time you pack your values too. No matter what rocks your boat, with Fairbnb.coop you can make sure you travel in a FAIR WAY and have a positive impact wherever you go!
Community Powered Marketing
For the development of our summer 2021 campaign, we are more than thankful to have had great support from various marketing professionals and volunteers who participated in our weekly open marketing groups, testing and fine-tuning our ideas in small focus groups and insightful discussions.
For everybody who wants to be part of our sessions, feel free to contact us. We require at least some experience in the field so we don't have to go through the A, B, C every time we discuss an idea and maintain a high operative profile.
If you are interested in joining us please send your application by filling out this form.
Venice Marathon
There is no better way to celebrate Venice and the 1600th anniversary of its foundation with the exciting program of events, arranged by the Festival Commitee, than organizing a romantic tour in Venice! It will make you visit the "canali" on beautiful gondolas, admire the Rialto's Bridge, eat cicchetti and drink spritz with your friends in a tour of Bàcari, and… run the 35th Venicemarathon or VM10K!
Fairbnb.coop is the official partner of the VeniceMarathon events and we can offer you a 10 € discount on the Venicemarathon or a 5 € discount on the VM10K, valid until July 31! Enter the venicemarathon.it website, click on the "Register" button and proceed with filling in the data. Before checking out, enter the following discount code:
for the 42K: FAIRBNBVM42K
for the 10K: FAIRBNBVM10K
ETC – #OpenUpToEurope
Our new ETC microsite is online! The #OpenUpToEurope Campaign from the European Travel Commission is live and we are looking forward to share our first results and learnings with you. We will also take the opportunity and become a partner in their latest pilot project hosting a gallery of several stories from different NTO's around Europe. ETC will feature 1-2 stories of Fairbnb.coop from their Open Up to Europe-Account giving our brand the opportunity to reach not only potential travelers but also nameable European tourism organizations.
In June, thanks to our collaborators and Local Ambassadors who animate our Community Powered Tourism, we started publishing more and more blog posts in local languages, especially Spanish, presenting local topics of global interest.
Of course, the same contents are available in English by selecting the relevant flag in the general menu, but the goal is to build and make the blog sections available in different languages, starting with the main ones: English, Spanish, French and Italian. To achieve this, it is necessary to translate the main content as well as to produce original content directly into local languages.
To report your availability, send an e-mail to: simone.savona@fairbnb.coop
In this way, we will not only have the opportunity to communicate with our followers more effectively and in their national language, as we already do with our multilingual newsletters, but also to reach a wider audience, feeding our national social channels with contents in local languages.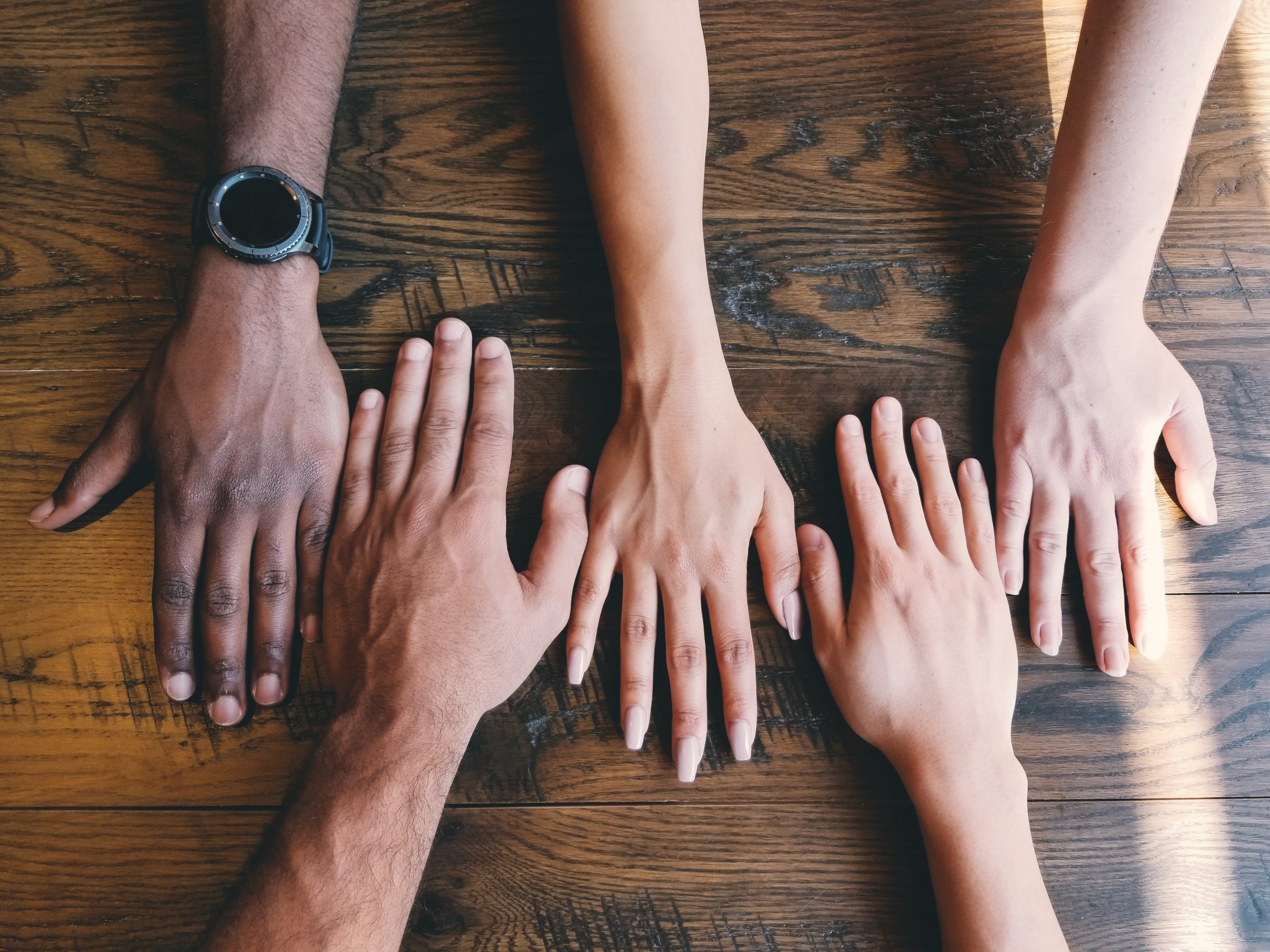 Why Fair?
How it works:
The Host earns the same,
the Guest pays the same
but the benefits are for the whole community.
50% of our platform fee is used to fund a project of your choice for the communities you visit.

This is a what we call
Community Powered Tourism.