Civil rescue missions at sea will get donations from Fair travellers
Fairbnb.coop, the cooperative platform that donates half of its profits to social and sustainability projects, includes as one of its crowdfunding beneficiaries United4Rescue, the NGO that rescues human beings in the Mediterranean Sea. 
Summer for many is synonymous with travel, with discovering new cultures, with distraction. For others it is synonymous with hope, with change, with life that can restart, but also come to an end.
Those who travel for pleasure can now do a lot to help those who travel out of necessity. Fairbnb.coop, the tourist booking platform with more than 2000 listings mostly in Mediterranean countries, is adding a new piece to its solidarity network.
As of tomorrow, it will also be possible to book trips in Germany, where the NGO United4Rescue is based, which finances the ships Sea-Watch 5, Sea-Eye 4 and Humanity 1 engaged in civil rescue missions at sea, to which travellers' donations will be transferred.
Because travel is not the prerogative of tourists.

Because you just don't let people drown.

Full stop.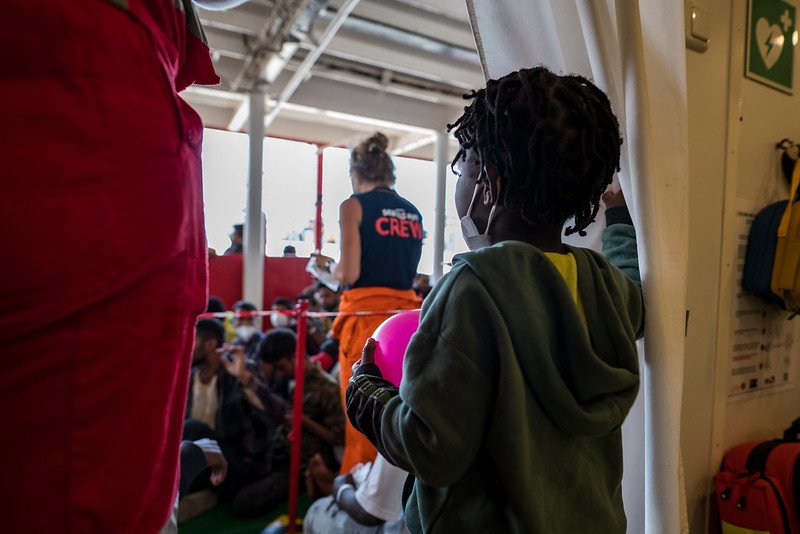 The catastrophe in the Mediterranean in IOM figures
The International Organization for Migration (IOM), and UNHCR, the UN Refugee Agency are calling for urgent and decisive action to prevent further deaths at sea following the latest tragedy in the Mediterranean, the worst in several years.
We do not know for sure how many human beings died in the capsizing off the coast of Greece on 14 June. About 80 bodies were recovered of the estimated 400-750 people on board. Only 104 were rescued, the others will remain anonymous, buried by the sea.
According to the IOM report published a few days earlier, the number of people who died attempting to cross the Mediterranean in 2022 was 3,789, the highest figure since the 4,255 deaths in 2017. A terrible albeit partial number, because an estimated 92 per cent of people dying on this route remain unidentified and escape all statistics.
IOM and UNHCR reiterate that search and rescue at sea is not only a humanitarian but also a legal imperative. Indeed, the duty to rescue persons in distress at sea without delay is a fundamental rule of international maritime law. Both shipmasters and states have an obligation to render assistance to those in distress at sea and prevent loss of life, regardless of their nationality, status or intentions.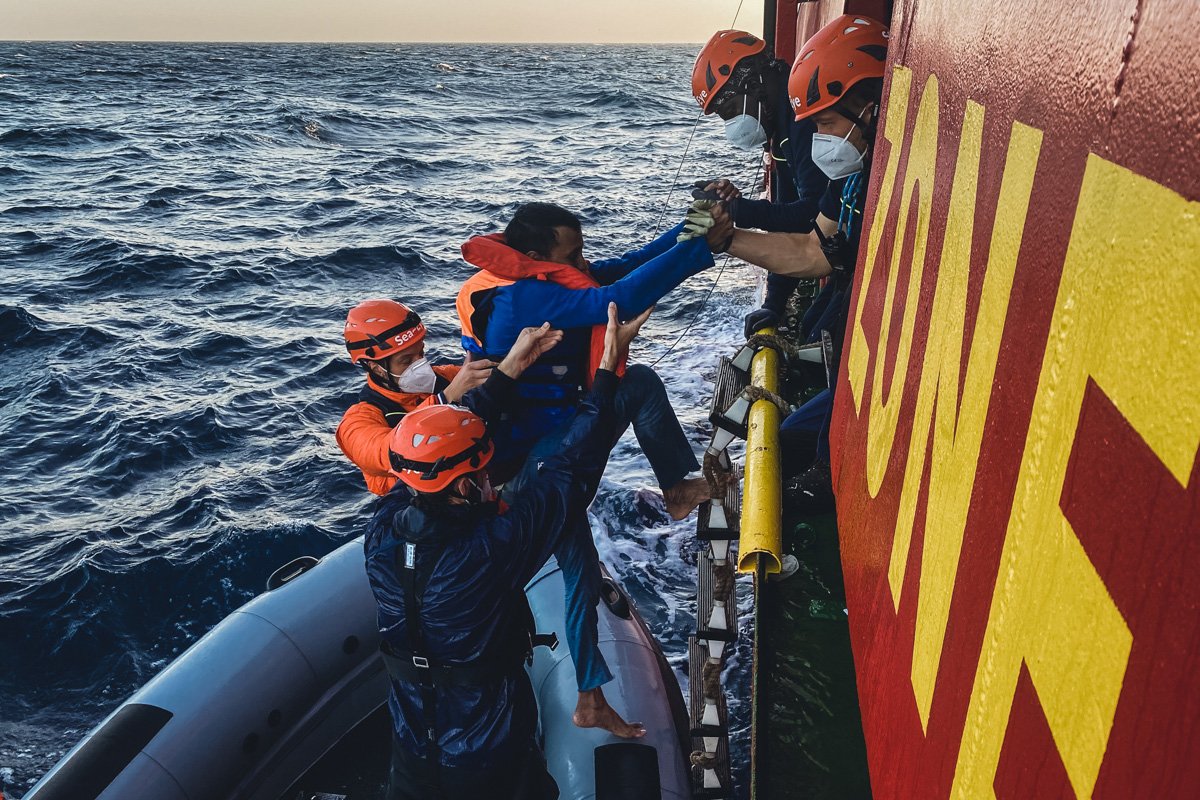 United4Rescue, the coalition that rescues human beings
We do not want to stand idly by and watch this policy and humanitarian catastrophe. Until European states take full responsibility for sea rescue, we must ensure maximum support for civil organisations that take action to save human lives.
United4Rescue is one such non-profit organisation that, with the help of donations and the commitment of many volunteers, has already deployed three rescue ships and made several rescue missions possible. A praiseworthy action that takes place within and on the border territories of the European Union, with a humanitarian impact that goes beyond political frontiers.
United4Rescue is a broad alliance of 888 organisations united by the conviction that people should not be left to drown. The alliance publicly supports sea rescue and safe escape routes and represents four demands:
Maritime search and rescue (SAR) is an obligation and the right to life is non-negotiable: the EU and its member states must guarantee this on the Mediterranean.
No criminalisation: civil SAR operations must no longer be obstructed or treated as a criminal offence.
Fair asylum procedures: people must not be turned away and sent back to countries where they are in danger and have no rights.
Enable safe havens: cities and communities wishing to accommodate additional refugees must be allowed to do so.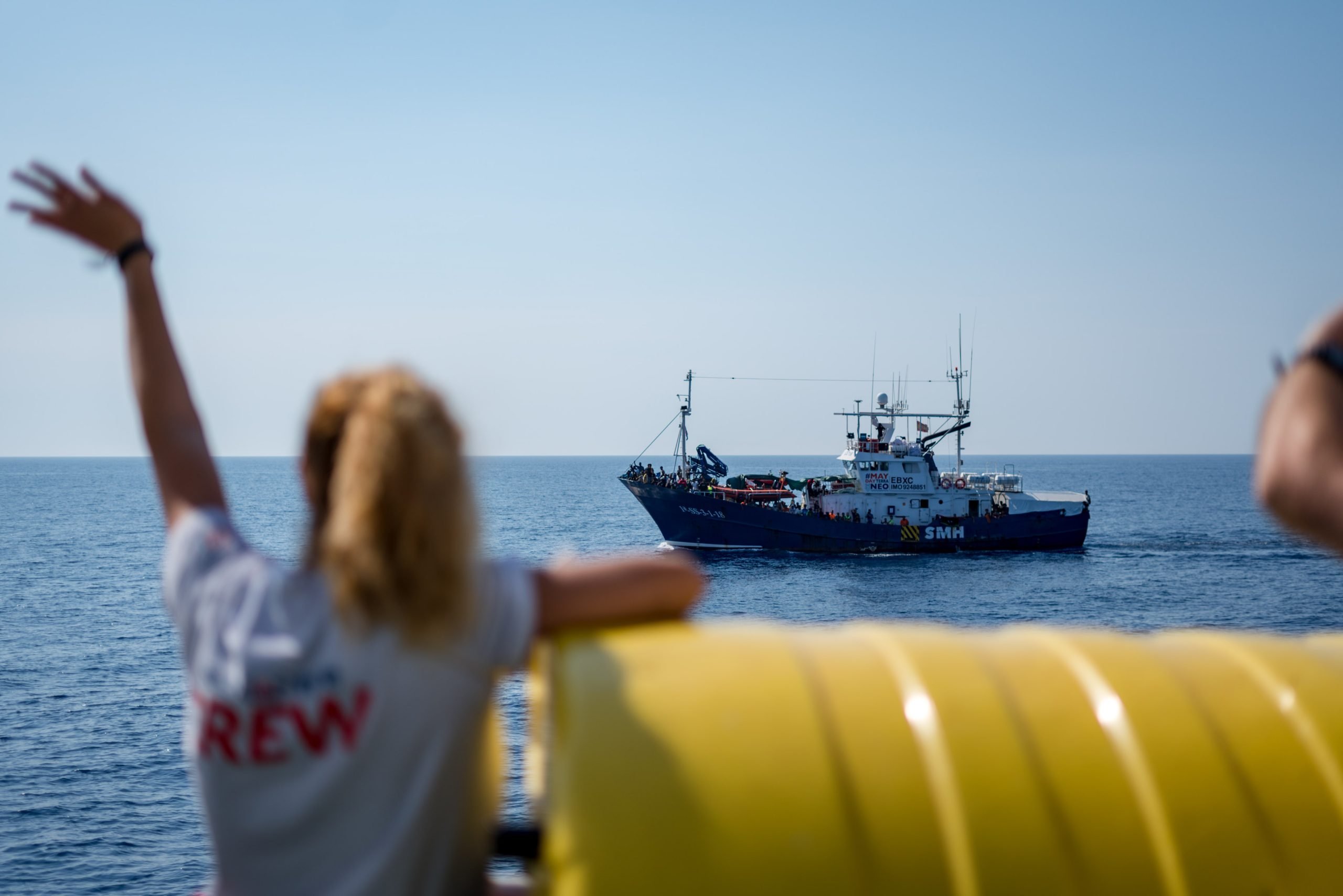 Fairbnb.coop, a welcoming network building more welcoming communities
Fairbnb Network expresses its values of cooperation by supporting dozens of social and sustainability projects in the communities in which it operates. In countries such as Spain, support goes to Refugees Welcome, which fights for a respectful reception of the most vulnerable, while in multicultural metropolises such as Paris, it finances the language schools of the association THOT – Transmettre un HOrizon à Tous – which facilitate the integration process of migrants. From today, support will also go to those who would like to join our communities but, all too often, simply cannot.
If you run an accommodation or offer hospitality in a holiday home in Germany, you can empower our mission by simply adding your listing on Fairbnb.coop. For you, there will be no membership fees or commission on bookings: it will be your guests who book through our platform who make a donation to United4Rescue.
Why Fair?
How it works:
The Host earns the same,
the Guest pays the same
but the benefits are for the whole community.
50% of our platform fee is used to fund a project of your choice for the communities you visit.

This is a what we call
Community Powered Tourism.