Antwerp – the perfect winter city break
Looking for a short city break in the winter? Thanks to the local knowledge of our fair Host Paul, you'll have a great time in the Belgian city of Antwerp. And while there are so many amazing things to discover in the city, Paul is confident that his street has everything you need to experience Antwerp at its best, most authentic and welcoming. Read our interview with Paul to find out more!
When you think of Belgium, you probably associate it with craft beer, sweet waffles, chocolates, and the very best fries imaginable. And they are absolutely right – there are no fries like Belgian fries! But this destination has so much more to offer, and once you set foot in the country, you'll agree. The charming Flemish architecture makes cities like Bruges,
Brussels, Ghent and Antwerp are unforgettable destinations for your winter city break.
Read our latest interview with our fair host Paul from Antwerp to get some of the best local insights for your perfect winter city break and find out what made Paul join our fair booking platform.
Paul, tell us something about your neighborhood!
My guesthouse is located in the heart of Antwerp (op 't Zuid) and is the ideal starting point for a visit to the city. The 19th century house is located right between the Museum of Photography and the 13th century Waterpoort and the Museum of Fine Arts. After a long time of restauration he Museum of fine arts wil finally re-open next year. Also there is the Museum of modern Arts and some beautiful Art Nouveau houses in our area.
I think a lot of people would describe my neighborhood as "trendy" – a word I personally do not like very much because I think it's very often associated with some kind of posh neighborhood. But I think my neighborhood represents so much more and is actually hard to describe in just one word. The structure of the district is inspired by Architect Haussmann's street plan in Paris: wide avenues in a star pattern that end in a square with a statue or fountain. Like in Montmartre in Paris, there are very old but beautiful houses and you can feel the artistic atmosphere in every corner. You have to know that the Citadel of Antwerp was destroyed in 1865 and then beautiful houses were rebuilt between end 19th beginning 20th century.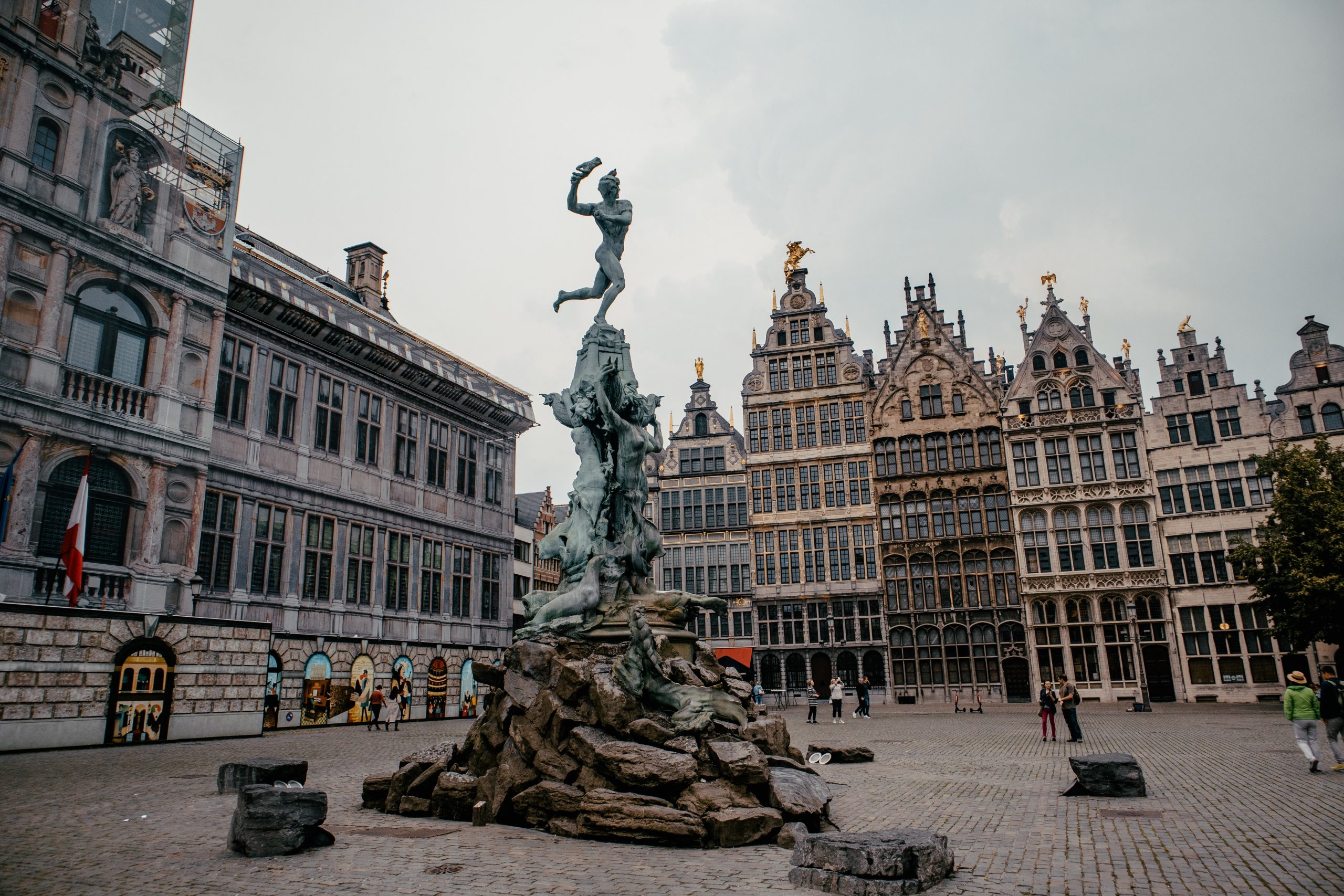 Due to the filling in of the Zuiderdokken and the relocation of the port activities to the north in the 1960s and 1970s, the district fell into decline until 80's when artists came to the neighborhood and the gentrification started. Of course, like most big cities, there are tourist hotspots, but if you avoid them and go to the small alleys behind the main attractions, you will find the raw, authentic and rugged beauty of my neighborhood. I always tell my guests that they need to look behind the obvious to see the real picture. Besides that there are many artists and galleries here, some famous Flemish and international personalities live nearby but they are not hunted by paparazzi…Also, there are many other local bars and cafés and I'd say it's an interesting mix of middle class and rich people.
If you are looking for good food, you do not even have to leave my street. One of my favorite places to eat is this Ethiopian restaurant owned by a particularly nice woman named Elsie. If you are staying with me, you really need to meet her. She takes her time with each guest and explains the menu in detail. In honor of her mother, also a very good cook, she decided to start this restaurant in Antwerp.
Another delicious place is called "The Village". Behind the cooker you will find chef David Lim, who knows an improbable list of Asian cuisines. From his homeland Malaysia to a ship in Australia and the Antwerp Hilton: everywhere he stirred the cooking pots for a while. He started his own restaurant in our street together with his wife and daughter. What an honor!
What's the best way to discover Antwerp during a winter city break
I am not a fan of the phrase "live like a local" – because even locals often opt for the more convenient and big international deals. I think people should rather try to live with the locals. Support their small shops. Go to local restaurants. Take the time to explore the city and do not just blindly follow the advice you find in a guidebook. Ask locals where you should go.
We have a lot of interesting boutiques, so there is a lot of shopping here. Especially during the Christmas season, a lot of people come to buy last minute Christmas gifts. If you visit Antwerp, I would recommend that you go to our bakeries during the Christmas season. We like to eat our Buche de Noel and typical raisin Christmas bread during this time, along with a lot of cava and champagne. There is also a bar called "The Hopper" where, at normal times, there is a very famous and beautiful jazz concert every Christmas. I highly recommend it, although it can get very crowded at times, especially when some Belgian stars attend the evening.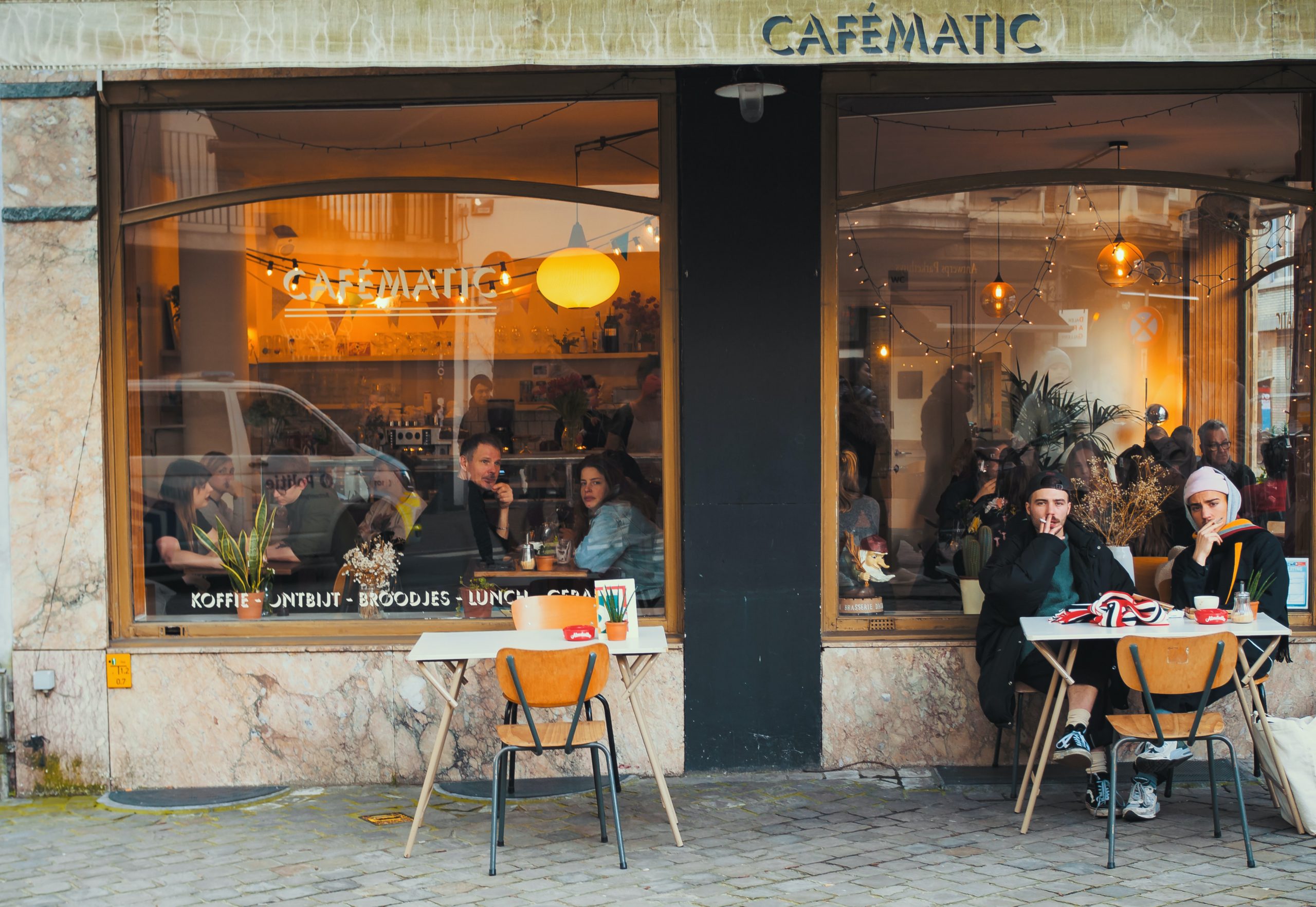 And what's your favorite place in Antwerp?
I like going to the botanical gardens. It's small, but it's really nice – small, but fancy and in the middle of the busy city. Every time I am there, I feel like I can take a short break from the hustle and bustle of life. Unfortunately, we do not have many green spaces, so it's a great place to get away from the hustle and bustle from time to time. And of course I love to walk along the Scheldt, which is only 150 meters from my house.
And then there's the left bank – I usually send people there, but not to visit it, but to have a great view of the right bank. The left bank has a park, and walking along the River to the mill or the beach of Sint Anneke is great.
How you can turn your winter city break into a gift to locals in Antwerp?
As you may already know, 50% of the fees from our booking platform are used to support social projects in the region you are visiting. So when you book your city break to Antwerp through Fairbnb.coop, you support the social project Samenhuizen VZW, with your trip. This is a social initiative that raises awareness, informs, inspires and advises on all kinds of community living. So #packyourvalues and find your fair host in Flanders.
Paul's holiday home in Antwerp
Why did you choose to be a fair host, Paul?
Because I believe in the cooperative system and I think it can be a positive answer to all these big conventional platforms. To me, a well-functioning cooperative is the best corporate system because the focus is not on the big benefit, but on a common goal. fairbnb can be an important factor in restoring the sometimes disturbed balance between visitors and locals.
Being a fair host has a lot to do with authenticity, I think. A guest will always see if you are authentic or not. So, to me, it's crucial that you show who you are and that you welcome people in a genuine and friendly way. Do not try to be someone else with your accommodation. In Antwerp, for example, it's typical to have medieval decor that fits the style and mood of the city – but if I did that, it would not be authentic. I like simplicity, and that's what my guests can really expect when they come to me. Just be who you are and respect people for who they are. When people come to me, I never tell them right away what they should see in my area. I try to understand what they like, what they are interested in, and then I suggest places for them to visit. It's about qualitative hospitality, because massconsumption is everywhere else. No thanks – I prefer quality hospitality and a human interaction with my guests.
The current unprecedented humanitarian crisis affects us all, but I do not want to fall into fatalism. For me, it is a signal that we need to deal with social problems differently. Smaller, more authentic, kinder, slower. Where better to make a difference than with people who have hospitality in their DNA? The first greeting, the first look, the first smile is so crucial. That's why I always start with a friendly and sincere "Hello and welcome to my home".
Why Fair?
How it works:
The Host earns the same,
the Guest pays the same
but the benefits are for the whole community.
50% of our platform fee is used to fund a project of your choice for the communities you visit.

This is a what we call
Community Powered Tourism.