15 Traditional recipes from our fair local communities
Get a taste of your next destination with these traditional recipes proposed by the Fairbnb.coop communities. Take a culinary trip: from Italian lasagna to Portuguese bacalhau, from Andalusian salmorejo to Provencal sweets, start dreaming of your next holiday, then organize it on the new Fairbnb.coop platform.
Finally, it's time to get back on the road! Where will you go first? Get inspired by this collection of traditional recipes of local delicacies, proposed by our supportive community members. We hope that the amazing variety of culinary cultures will help you to choose the right destination: there is something for all tastes and needs!
A tip for you: to travel with all your senses, listen to our playlist dedicated to the city in the background while you cook…and your dishes will be even tastier!
Amsterdam: Chicken and mushroom puff pastry
Ingredients (6 people)
Chicken breast 400 gr
Chickenbuillion 750 ml
Butter 50 gr
Flour 60 gr
Wipcream 1 spoon
Onion 1
Mushrooms 200 gr
Pastry boxes 6
Parsley 1 full hand
Salt to taste
Pepper to taste
Preparation (1 hour)
Put a pan with 750ml water on the stove with a piece of chicken stock cube. Put the chicken breast in the bouillion. Let it boil for thirty minutes.
In the meantime cut an onion and the mushrooms as small as possible and bake it in butter.
Let the chicken cool down and cut it as small as possible.
Then melt a piece of 50 gr butter and add the flour to it and make it a roux with the bouillion. Add a little bit of whip cream and the chicken, onion and mushrooms.
Add some finely chopped parsley. Make it tasteful with salt and pepper.
Amsterdam has a wide range of traditional recipes and diverse culinary options – from traditional Dutch delicacies to vegan cafes. In addition to enjoying the aesthetic of Amsterdam's unique cityscape, there is also plenty to do around the city.
Barcelona: Escudella i carn d'olla
"Escudella" means bowl and in Catalonia it is the name of a big stew-soup, Escudella i carn d'olla, which is one of the most famous traditional recipes among the locals. Escudella is, in fact, the oldest documented soup dish in Europe as the Catalan Franciscan writer Francesc Eiximenis, who lived in the 15th century, explained that it was a dish that all Catalans ate every day during the middle age. Nonetheless, it was especially the peasants who cooked this stew-soup by mixing all the surplus crops and what they had in the pantry.
Ingredients (4 people)
For the Escudella stew:
Water 5 L
Chicken 1/2
Hen 1/2
Ham bones 2
Vertebra 2
Botifarra
Cabbage 1/2
Carrots 2
Celery 1/2
Parship 1
Chickpeas 300 gr
Potatoes 3
Pasta 'Galets' 500 gr
Unsmoked bacon or Ham (cansalada) 500 gr
For the meatball:
Degreased ham 100 gr
Egg 1
Pepper to taste
Flour q.b.
Parsley to taste
Breadcrumbs
Preparation (1 h 50′)
Leave the chickpeas soaking the day before you intend to cook them.
Wash all the vegetables thoroughly and then peel them.
Reserve the washed, peeled vegetables for later. Fill a big pan with water and then place the chicken, the bones, the ham the meat, and the pig's snout and ear.
When the water begins to boil, use a spoon or a spatula to remove the foam.
Place the chickpeas in a metal wringer, and then place the wringer inside the pan, allowing the chickpeas to be cooked but not mixed with the rest.
Let it all cook in low fire for about an hour and a half. Now start preparing the meatballs: mince the garlic, stir the egg.
Crush the meat and mix it with chopped parsley, salt, pepper, minced garlic, the stirred egg, and the breadcrumbs, until they come together.
Place the ball in a dish with flour and make sure you get flour all over it, so the ball remains compact when you place it inside the pan.
Add the vegetables and the meatball to the stew and let it all boil for another half hour.
Add the "butifarra" and taste the stew to see if you need to add more salt. Let the mix cook for about another half an hour.
When everything is cooked, separate the water from the cooked vegetables and meat. Serve the soup first and then the vegetables and meat.
There is an endless number of things to do in and around Barcelona. From spending a day at the beach to exploring one of Barcelona's 50+ museums or wandering through the world's largest metropolitan park, El Parc de Collserola. Of course, it's hardly a trip to Barcelona without a visit to Gaudi's one-of-a-kind architectural wonders like the Casa Batlló.
Ready to experience Barcelona in all its beauty? Do you want to find out where the locals go and support a social community project through your travels?
Belgium: Carbonnade a la flamande
Did you know that the so called French Fries are Belgian ? The name french fries comes from the old English word 'to french': cutting lengthwise. However, if you visit Belgium you will see that fries (frites or frieten) are a national dish you can find in many traditional recipes and almost at every corner in a frietkot (frites stall). The secret to the excellent Belgian fries is that they are fried twice: first fry should be done at 150°C and the second at 175 °C.
The carbonnade is also very Belgian because of the use of real Belgian beers. Trappist beers are by definition brewed by monks. Currently there are 14 different Trappist beers, but the real and oldest ones are all brewed in Belgium. The 2 oldest are Westmalle and Westvleteren, both from around 1830!
Ingredients (8 people)
Oil 1 tablespoon
Smoked bacon 16 slices
Onion 4
Ground allspice 2 teaspoons
Dried thyme 2 teaspoons
Shin of beef 1½ kg
Plain flour 50 gr
Beef stock 625 ml
Wholegrain mustard 4 teaspoons
Soft dark brown sugar 3 tablespoons
Dark Belgian beer 625 ml
Bay leaves 4
Salt 1 teaspoon
Black pepper to taste
Preparation (4 hours)
Preheat the oven to 130°C.
Get out a large, heavy-bottomed casserole and, on the hob over warm 1 tablespoon oil. Add the bacon and cook, stirring frequently, for 5–10 minutes, till they've crisped up a bit.
Add the chopped onion, stirring well so that they're mixed into the bits of bacon, and turn down the heat to low and cook – stirring every now and again – for 10 minutes, by which time the onions will have softened.
Stir in the allspice and thyme and then tumble in the cubed shin of beef and toss and turn the meat in the pan.
Shake in the flour and stir to mix as best you can.
Pour the stock into a large jug and stir in the mustard and sugar and then add the beer (if it will fit) before pouring this over the stew in the pan. Stir to mix then leave to come to the boil, add the bay leaves and salt and a good grinding of pepper, then clamp on the lid and stagger to the oven with the heavy pan.
Cook gently for 3 hours, until the meat is fork-tender.
Let it cool, uncovered, before covering and refrigerating, then leaving it to serve it another day. (Note you can also eat it the same day, but it is at best 1 or 2 days later)
Heat up again in the oven for about 1 hour at 130°C.
Serve with Belgian fries.
For drinks, as for many Belgian traditional recipes, it is really recommended to serve a Belgian beer. Preferably a dark Trappist, but if you prefer the Triple is certainly fits as well.
When people think about Belgium, they probably associate it with craft beer, sweet waffles and the very best fries you can ever imagine. And they are absolutely right – there are no fries like Belgian fries! But this destination has so much more to offer and once you have set foot in the country you will agree with us. Its charming Flemish architecture makes cities like Bruges, Brussels, Ghent or Antwerp truly stand out from other European places.
Once you have explored all the restaurants, festivals and monuments in the cities it's time to discover the countryside with its delightful little villages and relaxing North Sea coast. We will soon activate our first cities in Belgium and hope to see you there!
Traditional recipes from Bologna: Tortellini
This recipe involves the whole family especially! Usually, the grandmothers direct and the grandchildren help by producing as many tortellini as possible, almost as if it were a competition to see who can make the perfect tortellino! It is as if everything stopped in that moment of maximum concentration, between the warmth of the house and the love of the grandmother.
Ingredients (4 people)
For the dough:
For the stuffing:
Pork loin 300 gr
Mortadella 100 gr
Raw ham 50 gr
Egg 1
Vegetable broth 2 L
Parmesan cheese 150 gr
Salt to taste
Nutmeg to taste
Preparation (1 hour)
Finely grind the loin, mortadella, and raw ham (or ask the butcher to do so).
Add a whole egg and grated Parmesan cheese to the ground, a little salt, and nutmeg.
Mix all the ingredients of the filling well and leave them to rest in the refrigerator.
The dough must be rolled very thinly with a rolling pin or even with a machine to make the dough.
After you have rolled it out, the pasta sheet for the tortellini should not dry out or it risks drying out, so proceed immediately by cutting squares of 3-4 cm.
Put a little filling in the center of each square of dough. Then fold the dough into a triangle making the edges adhere well.
According to many Bolognese traditional recipes, to make the perfect tortellino you need to join each of the two corners of the longer side around the mill.
When you have finished making tortellini you can keep them in the freezer, in the fridge or use them immediately in broth!
Benvenuti a Bologna, the capital of Emilia Romagna! Characterized by classical arches and endless porticoes, which make the city an accessible tourism destination, Bologna is also well-known for having some of the best food in Italy. There are points of interest practically on every corner of Bologna.
Visit the Carpigiani Gelato Museum and learn how to make your own gelato or join the locals and enjoy a drink in Piazza Maggiore or San Francesco.
Traditional recipes from Andalusia: Cordovan Salmorejo
Cordovan salmorejo is a very typical cold soup of the Andalusian gastronomy, specifically from the city of Córdoba, which has spread throughout the Spanish territory. The heat arrives and with it the salmorejo! Not living in a warm country at the moment? Nevermind! Its benefits are reason enough to prepare it anytime, anywhere.
Suitable for vegetarians, and, eliminating certain toppings, even for vegans.
Ingredients (4 people)
Stale bread 200 gr
Boiled egg 1
Garlic half a clove
Pear tomatoes 1 kg
Extra-Virgin Olive oil 160 ml
Iberian/Serrano ham in cubes
Salt to taste
Tips and tricks to make it perfect
Tomatoes: being a raw dish, you should use high-quality tomatoes: the best in my opinion are pear tomatoes. Yeah, they are very red but not overcooked, just right.
Bread: the best bread is the Cordovan Telera or muffin type, with a lot of bread crumbs and a soft crust. (be brave enough and go on a mission to find the most similar one!)
Ham: listen out. Pieces of ham in a frying pan over high heat; they will remain crispy if you let them cool and I guarantee that they will give a different touch to the salmorejo.
Preparation (1 hour)
We begin by washing the tomatoes, removing the peduncle, what a word, mate, and crushing them on the blender. You can also remove the skin if you let them soak in hot water for around 10 minutes, which makes peeling easier, and the seed by using a strainer. But you can avoid that step for a more genuine and rich touch, if you like.
Add the bread and let it soak well for about 10 minutes. And we blend it all together.
Now we add the half garlic, without the core, and the oil. The best way it is to incorporate a splash of olive oil to emulsify. We do this so that the salmorejo emulsifies and textures. The truth is that if you follow these steps you will get a perfect salmorejo.
Now you can just rectify the salt little by little until you reach your desired taste and that's it. Now you're ready to serve it in a deep plate with ham and chopped hardboiled egg on top. Easy peasy Mediterranean recipe for the whole family. Tasty and nutritious. As George Clooney would say, what else?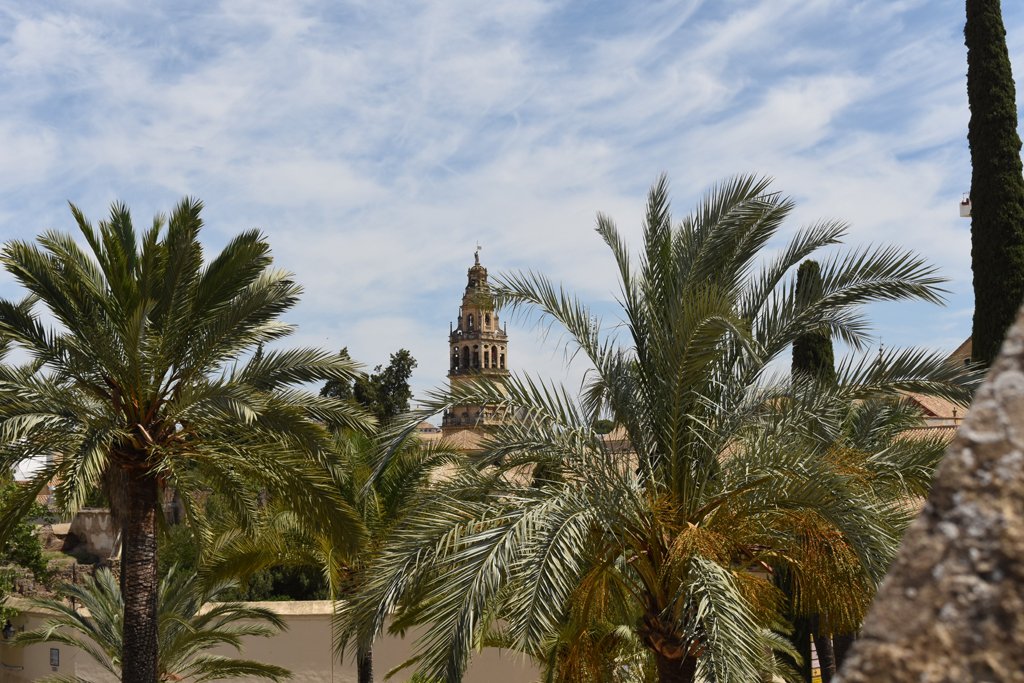 Ready to be wowed by a unique combination of Spanish flair and Islamic architecture, mouthwatering dishes and heartwarming local hospitality? Then a trip to Cordoba is just perfect for you! After Sevilla and Málaga it is the third largest city in Andalusia and amazes its visitors in many different ways. The city once was the capital of Islamic Spain and walking through the streets it almost feels as if you are in an outdoor museum which makes it even more interesting to explore the city by foot.
Cuneo: Lasagna al sugo di porri
One of those traditional recipes that combine Summer and Fall, the sweet of tomato sauce with the strong taste of leeks. 
Ingredients (2 people)
For the lasagna:
Fresh lasagna sheets q.s.
Parmesan cheese q.s.
For the stuffing:
Onion 1
Leeks 2
Milk 500 ml
Butter 50 gr
Nutmeg to taste
Salt to taste
Preparation (1 hour)
For the red sauce:
Wash 2 leeks and cut them in rounds.
Light fry the leeks with the onion.
Add the tomato sauce (better if homemade), a bit of salt and let it cook at low flame.
For the white sauce:
Heat the milk with a bit of nutmeg.
Aside, melt the butter at low flame and add slowly the flour while mixing It so it does not create clumps.
When butter and flour are well combined, add slowly the milk keeping the flame low.
Keep on mixing it until the sauce boils and thickens.
For the assembly:
In a ceramic/glass baker, make layers of white sauce, red sauce and fresh lasagna sheets, interchanged until you fill it up.
Cover the last layer with Parmesan cheese and a bit of extra-virgin olive oil.
Cook in preheated oven at 180°C for about 30-40 minutes.
Cuneo is the perfect destination for food and wine tourism: in every season you can enjoy the rich local cuisine, of which we can only give you a taste: from wines to cheeses, from salami to Piedmontese beef, everything here tastes good and genuine.
Stay tuned! We will soon add Cuneo to our Fair destinations!
Traditional recipes from Geneva: Cardoon Gratin
The Huguenots (Protestants) brought it to Geneva in the 17th century. It is registered produce in Switzerland. Only brave souls should try to prepare Cardoon gratin because they are prickly, and the preparation can be long and tedious. Many farmers markets in Switzerland now sell them prepared sous to vide, in plastic vacuum-packed packages, which is probably the best option for those who don't get a thrill out of getting a few pricks. The only place they are grownin Switzerland is Geneva which is why it is so typical.
Ingredients (4 people)
Cardoon 1 kg
Butter 30 gr
Cheese (Gruyère/Swiss type) 30 gr
Cheese grated
Whole milk 2,5 dl
Cream 1 dl
Flour 1 tablespoon
Lemon juice
Salt/Pepper to taste
Preparation (1 h 20′)
Throw out any hard stems and any that are wilted.
Peel the cardoons by removing leaves, spines and stringy parts. The exterior will then be covered with a fuzzy layer. Use a cloth to rub stalks gently to remove fuzz.
Cut stems into 8 cm (3 cm) slices. Rub with lemon, or if you intend to use them later, put slices into lemon water so they won't turn dark.
You now have two choices: you can either cook them in a white vegetable broth you've made ahead of time, or you can cook them in the lemon water you soaked them in.
Bring to a boil and boil until tender. It should take about 30 minutes for them to become tender, but if they are larger in diameter it can much more.
Make a bechamel sauce using the proportions of ingredients above.
When finished and seasoned, add cream and cheese, setting aside a tablespoon of cheese. Set aside.
Preheat oven to 250° C.
Once cardoons are tender, drain, making sure all water is drained off.
In a large bowl, mix cooked cardoons and Bechamel sauce.
Pour into a baking dish of the appropriate size, so that there is a layer of about 3 cm high.
Sprinkle evenly with remaining grated cheese and a few knobs of butter.
Put in a hot oven for 15 to 20 minutes, or until golden brown.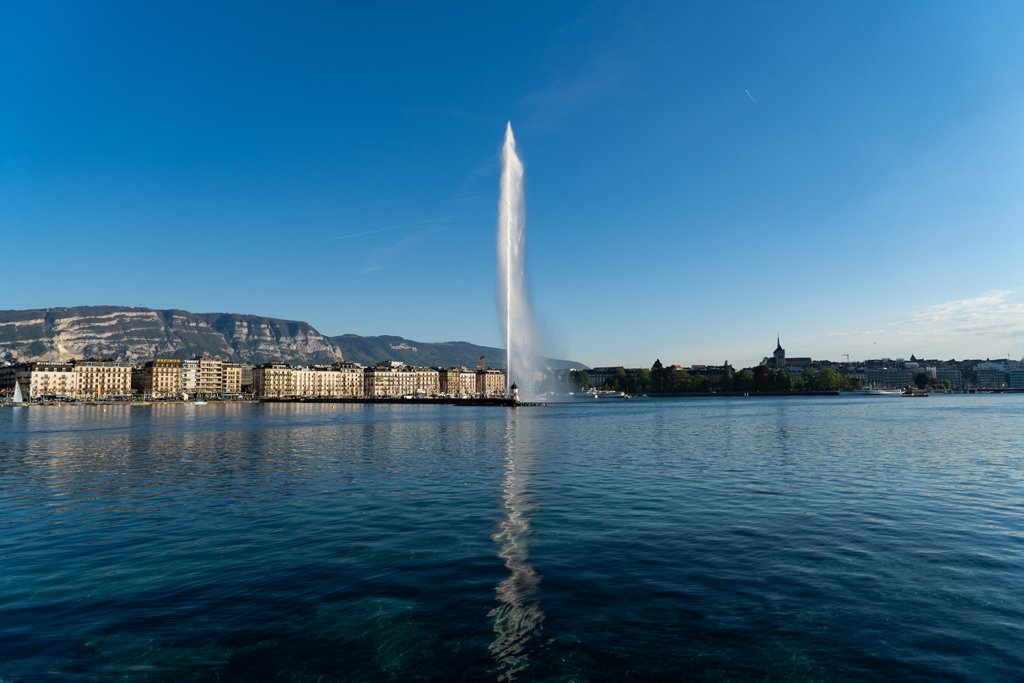 Geneva has a lot to offer throughout the whole year. Take a walk – or a swim – at the famous Lake Geneva, taste some of the finest Swiss chocolate or just get lost in the Vielle Ville the historic center of the city. But whatever you have planned – make sure to get off the beaten track to get the true picture of this diverse place.
Stay tuned, Fairbnb.coop will soon be available in this magical city!
Traditional recipes from Genoa: Buridda
In Genoese, buridda means fish in pieces. In Genoa, the buridda is a dish so loved and known that it has entered common jargon, as well as being used by a social space in the heart of the city famous for its "Critical wine" events. If you hear a Genoese say "it's really a buridda" it means that you are facing a chaos that is difficult to solve, while if he says "I make a buridda" get ready for a scene.
Ingredients (4 people)
For the sauté:
Carrot 1
Onion 1
Garlic 1 glove
Celery 1
Parsley
Different species of fish can be used:
Cuttlefish / octopus / eels / congers / dogfish / scorpion fish / etc
For the sauce:
Salted anchovies 2
Peas 50 gr
Tomatoes 2
Dried mushrooms 50 gr
Preparation (1 hour)
Clean, bone and chop the fish.
Separately, soak the dried mushrooms.
In a pan, sauté the chopped carrot, onion, celery, parsley and garlic until golden brown.
Add two salted anchovies and, once they have melted, the rest of the fish.
Chop the mushrooms and add them to the sauce together with the tomatoes and peas.
Leave to cook for 40 minutes. If the sauce thickens too much, add a tomato or possibly half a glass of vegetable broth.
When cooked, sprinkle with parsley leaves.
Il porticciolo di Genova Nervi
A weekend is enough to be conquered by the treasures hidden among the caruggi of the historic centre of Genoa and by the 400 marine species housed in the largest Aquarium in Italy. Give us a few more days and you'll fall in love with our city by discovering all the things to do in Genoa and its coolest neighbourhoods.
Girona: Pollastre amb escamarlans
It is one of those traditional recipes typical of the Empordà, a region on the shores of the Mediterranean and surrounded by the Pyrenees. This dish contains the best of the sea and the mountains.
Ingredients (4 people)
Chicken 1
Langoustines 8
Big onion 1
Flour 40 gr
Pealed and chopped fresh tomatoes 3
Chicken/fish stock 1/2 L
White wine/rosè 1 glass
Rum/brandy 5 cl
Laurel's leaves 2
Cinnamon 2 teaspoons
Chocolate 50 gr
Almonds 50 gr
Cookies 3
Salt to taste
Pepper to taste
Olive oil
Preparation (1 hour)
Put the casserole on the fire, add a generous dash of olive oil when the casserole is hot. Add the chicken and fry for 4 to 5 minutes until slightly browned.
Sprinkle the cinnamon over the chicken and add the chopped onion. Stir a bit and let simmer for 5 minutes. Add the tomatoes, salt, pepper and laurel and let simmer for another 5 minutes.
Add the Rum or Brandy and the wine and let reduce for a couple of minutes leaving the casserole uncovered. Withdraw a serving ladle of the sauce and keep it apart (we will use it to make the paste in the mortar).
Sprinkle the flour over the casserole and add enough stock until the chicken is barely covered. Don't use all the stock, leave more or less 10 cl for later. Cover the casserole and let simmer for at least 30 minutes.
While the chicken is simmering: ground the almonds, chocolate (you can grate the chocolate to make the grinding easier) and cookies in the mortar. When ground, add the sauce that you kept apart to make a thick paste.
Cut the tails of the langoustines lengthwise and fry them with a generous dash of olive oil in the frying pan for 7 to 8 minutes. Turn them regularly. Withdraw the langoustines from the frying pan and deglaze with a little of the stock. Add this to the casserole.
After 30 minutes of simmering, add the paste obtained in the mortar to the casserole and stir. Let simmer for another 15 minutes.
After 15 minutes add the langoustines to the casserole, stir and let simmer for another 10 minutes.
Season to taste and serve with rice. As with every stew, it tastes a lot better if you leave the stew in a cool place or fridge overnight.
Treat yourself to a stay in Girona, a beautiful town in Catalonia that will captivate you for its numerous historical and natural attractions: the extraordinary monuments of the Roman period kept in the Barri Vell, the old historic center, the picturesque colored houses overlooking the Onyar River, medieval cathedrals, green countryside and much more. And just a few kilometers away, the long beaches of the Costa Brava.
Stay tuned! We will soon activate our first apartments in beautiful Girona!
Traditional recipes from Liguria: Fainà
Fainà, or Farinata, is an ancient specialty of Ligurian cuisine, so much so that its
variants are found in the gastronomy of many areas once subject to the influence of
the Republic of Genoa, such as Sardinia and the French Riviera. The Fainà can also be
found in Argentina, the main destination of the Ligurian emigration of the twentieth
century.
Today the Fainà is the most classic of street food, with many variations that
see the addition of rosemary, artichokes, mushrooms or whitebait to the base dough,
just before baking. Cut the Fainà into small squares, perhaps stuffed with
different ingredients, and serve it as finger food before starting the meal: it is easy to
cook and your friends will appreciate it!
Ingredients (4 people)
Chickpea flour 500 gr
Water 1.5 L
Extra-virgin olive oil 1 glass
Salt to taste
Preparation (4h 30′)
Soak the chickpea flour in water in a bowl, add 2 tablespoons of salt and mix thoroughly with a kitchen whisk, to avoid lumps. Leave to rest for 4 hours.
Remove the foam that has formed on the surface, then add the oil and mix.
Pour the mixture into a pan, making sure that the thickness of the Fainà is no more than 1 cm.
Put in a hot oven at 220 ° for about ten minutes, until a golden crust has formed.
Remove from the oven and serve hot, if desired with the addition of a sprinkling of pepper.
If you are planning your next summer holidays in Liguria you can choose both the Riviera di Levante and the Riviera di Ponente: by booking on Fairbnb.coop you can a positive impact on the territory you will visit because half of our platform fees will be donated to the projects Co.Co. Farm 2021 or A common path, at your choice.
On Fairbnb.coop you will find a wide range of vacation rentals in Liguria, both holiday homes and bed and breakfasts, from the enchanting village of Dolceacqua near the French border to Fiumaretta di Ameglia, located a few kilometers from Tuscany, passing through splendid tourist destinations such as Sanremo, Loano, Finale Ligure, Riomaggiore, Cinque Terre, Lerici and Ameglia.
For more choice options, enlarge the map and relaunch the search!
Marseille: La pompe à l'huile
The oil pump is one of the thirteen traditional recipes for Christmas desserts in Provence. It is a dessert made from olive oil, flour, sugar and orange blossom, the typical flavors of Provence! The thirteen desserts are a reference to the Last Supper and the twelve apostles of Jesus. In the province region, it is a custom to serve 13 sweets during Christmas time and as a guest, you need to make sure to taste every single sweet.
Ingredients (4 people)
Flour 250 gr
Baker's yeast 1/2 code
Sugar 50 gr
Olive oil 50 cl
Orange zest 1
Preparation (3h 30′)
Prepare the sourdough with the flour and baking powder. Make sure that you first dilute the yeast in lukewarm water. Let it rest for a while.
Stir in the sugar, olive oil (a lemon or orange zest possible) and knead.
Cover the dough with a damp cloth and let stand for 3 hours at room temperature until the dough doubles in size.
Make a pancake with nice notches (1 centimeter thick.). Leave to rest for 1 hour.
Pre-heat the oven before you put the "pancakes" inside. Bake for a quarter of an hour in the oven at 200°C. Take out and brush with olive oil.
Marseille, the oldest French city, has more than one story to tell. Founded 2600 years ago by adventurers from the sea, Marseille's attraction over travelers, merchants and workers has never ceased. Treasures of history and culture hide in the different districts of the city, whom inhabitants search, reveal and question the abundant and often little know heritage.
Porto: Bacalhau à Gomes de Sá
It is considered one of the biggest cod traditional recipes in Portugal, named as its creator José Luis Gomes de Sà, a cod trader from Porto and a refined gourmet. Today's recipe is very similar to the original, except for the use of milk.
The cooks modified this delicious cod recipe, leaving it like cod chips marinated in heated milk to soften. Bacalhau can be prepared in many different ways and every region has its own traditional recipe. But there's one thing all dishes have in common: they taste delicious!
Ingredients (4 people)
Cod 2 kg
Milk 1 L
Potato 1 kg
Yellow pepper 1
Red pepper 1
Green pepper 1
Virgin Olive oil 500 ml
Black olive 400 gr
Big onions 2
Boiled eggs 5
Garlic
Parsley
Salt to taste
Pepper to taste
Preparation (2h 30′)
Drain the cod, remove the skin and the bones and break it into chips.
Place the chips in a deep container, cover them with very hot milk and allow to infuse from 1h30 to 3h.
Peel and cut the potatoes into thick slices.
In a refractory form put plenty of olive oil and layer with the potato, cod, pepper, onion and other ingredients.
Dine with olive oil and cover with foil.
Place in preheated oven for 50 minutes, remove aluminum and leave for another 10 minutes.
Tips: to make your cod even more beautiful, remove from the oven and garnish with eggs, sprinkle the parsley, chives, olives, and water with olive oil. Heat for another 5 minutes and ready!
The gastronomy and famous wines help to compose an unmissable offer for those who visit the north of Portugal.
The city of Porto impresses its visitors with a unique mixture of a cosmopolitan environment while maintaining the region's brand and authenticity. It is a destination that surprises with its diversity, lightness, and very natural proximity to local communities and projects.
Traditional recipes from Valencia: Esgarraet
One of the favorite entrées of the Valencians. The mixture of fish and vegetables, the sea and the garden in a single dish gathers some of the richest elements of our gastronomy and our land!
Ingredients (4 people)
Roasted red pepper 250 gr
Cod crumbs 60 gr
Garlic clove 3
Extra-virgin olive oil 100 ml
Preparation (20 minutes)
The first step is to roast the peppers until the skin separates from the flesh. We let them cool down, peel them and cut them into strips. If we want we can use them in a jar, but make sure they are of good quality because the final result will appreciate it.
We also chop the garlic cloves (without chopping them too much) and we just crumble the cod.
Finally, we mix all the ingredients in a bowl and add the olive oil. Stir well, cover with a beeswax wrap and leave to rest for several hours, if it's overnight it's better.
Serve with a lot of bread.
Bienvenido a Valencia, the third largest city in Spain! Situated on the southern coast of Spain, Valencia's history dates back more than 2000 years and was originally founded as a Roman colony. Valencia is truly a city with something for everyone. Popular activities include spending the day at the beach, visiting The City of Arts and Sciences, or the state-of-the-art aquarium, "L'Oceanographic".
Additionally, Valencia is the birthplace of paella, popular Spanish seafood and rice dish.
This is a dish that represents very well one of the hidden secrets of Venice: we all have a stereotypical image of the lagoon city as a place of luxury and splendour but most of its cuisine is tasty yet frugal. This is one of the traditional recipes that has been explained to me by a good friend and colleague that runs a Facebook Page and Group dedicate to Venetian cooking heritage, Veneziani a Tavola. Google it, it's worthy.
Ingredients (4 people)
Anchovies 8/10 fillets
White onions 300 gr
Olive oil 45 gr
Salt/Pepper to taste
Bigoli or if unavailable Spaghetti Grossi n 7
Preparation (15 minutes)
Start by putting the water for the pasta on the fire and salt it while cold but a little bit less than for the usual pasta as the sauce will be already salted.
When the water is boiling put the Spaghetti Grossi in it and for God's sake: DON'T BREAK THE PASTA.
While the pasta is cooking, pour extra virgin olive oil in the pan, add the thinly sliced white onions, à la julienne and two bay leaves, let it cook until the onions are semitransparent but don't let them change color, add some pasta water if you need to keep the onions from drying.
Finally add the drained anchovy fillets (the important thing is NOT to use anchovy paste, authentic heresy!), let it go using a lid for a while until is amalgamated and the anchovies are "melted" in t adding, if needed, a little pasta cooking water maintain a smooth but not runny consistency.
Drain the pasta when is al dente (it means when it still makes a little bit of resistance when you bite it) using a colander but leave a couple of spoons of pasta cooking water at the bottom of the pan, pour the sauce in an then the pasta on top of it and mix it over a low fire for few times until the pasta is soaked in the sauce.
Add a bit of ground pepper and serve warm! I would suggest a light white wine, like Incrocio Manzoni or Ribolla Gialla, typical of the area.
By eating out in Venice or doing a "tour of bàcari", with the support of few tips from a local, you will discover a treasure of traditional recipes all based on very simple ingredients but extremely tasty, often created to accommodate the needs of a seafaring culture made of travellers, explorers, adventurers, merchants and sometimes pirates. Enjoy them while drinking a Spritz, directly in Venice!
Traditional recipes from Vienna: Glühwein
Glühwein is a very traditional drink during wintertime here in Austria. 
This recipe is for 4 normal drinking people or 2 people from Austria 😉
If you want to make a kids version you can exchange the wine with apple juice and more orange juice.
Ingredients (4 people)
Red wine 1 bottle
Orange juice 250 ml
BIO-Orange 2 pcs sliced
Sugar 100 gr
Star anise 3 pcs
Cardamom pods 6 pcs
Cloves 8 pcs
Cinnamon bark 3 pcs
Preparation (20 minutes)
It is really easy: you just put everything in a big pot and let is simmer for 15 minutes. It takes only a few minutes to prepare it unless you decide to use freshly pressed orange juice; in that case, you should calculate some more time.
My advice: don't use too many cloves as they might give the drink a very strong flavor. Some like it sweeter, in that case, you can add some more sugar. You can also createyour own signature-Glühwein by adding berries or an apple.
After pouring the drink in a mug you can garnish the drink with a cinnamon stick and an orange slice.
Even though you can't discover your next fair holiday rental in Vienna yet, you can get a taste of the city with our traditional recipes. But don't worry!
We will soon activate this charming city and hope to see you there soon!
Why Fair?
How it works:
The Host earns the same,
the Guest pays the same
but the benefits are for the whole community.
50% of our platform fee is used to fund a project of your choice for the communities you visit.

This is a what we call
Community Powered Tourism.