Share the Love for Fairbnb.coop
Become an Affiliate and Empower Ethical Tourism Together!
Join our cooperative movement and help us promote sustainable travel while participating in the revenues.
Why Become a Fairbnb.coop Affiliate?
Joining the Fairbnb.coop Affiliate Program is more than just an opportunity to earn money. It's a chance to be a part of a community that promotes ethical tourism, cooperativism, and fair trade. Help us grow, while making a meaningful impact on local communities and the environment, through our attractive and fair affiliate campaigns.
Everyone Can Make a Difference
You don't need to be a professional marketer or influencer to succeed as a Fairbnb.coop affiliate. Anyone can leverage their personal network and make a significant impact. Whether it's through social media, word-of-mouth, or community events, every person has the power to spread the message of ethical and sustainable tourism.
Together, we can achieve more and create lasting change in the world.
Experience our offers firsthand.
As a special thank you for joining our Affiliate Program, we're offering a FREE 6-month Fair Club membership to all new affiliates! Experience the benefits of the Fair Club program and of our bookings with a 30% discount firsthand, while you promote Fairbnb.coop and earn commissions.
Join a Community that Shares Your Values
As a Fairbnb.coop affiliate, you'll be part of a movement that values sustainability, responsible tourism, and the wellbeing of local communities.
Together, we prioritize meaningful experiences and positive change over mere profit.
Become our affiliate and join a community that shares your passion for making the world a better place.
How Our Affiliate Program Works
Becoming a Fairbnb.coop affiliate is simple:
> Sign up for our Affiliate Program on the Affise platform.
You will be invited to promote either the 3% commission campaign or the Fair Club program, or both (details below).
> Receive your personalized affiliate links and promotional material.
> Share your affiliate links with your network and encourage others to join Fairbnb.coop.
> Earn commissions on successful bookings or Fair Club memberships.
We're here to support you every step of the way, providing resources and assistance to help you succeed in promoting ethical and sustainable tourism.
The 3% Commission Program is a rewarding affiliate opportunity that allows you to earn 3% of the net-net rental fee paid by the guest before commissions and donation fees are applied. This means that for every successful booking you help generate through your promotional efforts, you'll receive a commission based on the total rental amount.
By promoting Fairbnb.coop through the 3% Commission Program, you're not only making an income but also helping to support a platform that emphasizes sustainability, responsible tourism, and the well-being of local communities.
The Fair Club is a unique and innovative loyalty program offered by Fairbnb.coop, designed to create a more equitable and sustainable sharing economy. As an affiliate, promoting the Fair Club program provides you with the opportunity to earn a flat €4.00 commission on every membership sale you refer.
With a €19.99 annual membership fee, Fair Club members receive a base discount of 30% on the platform commission, and a special discount of 40% for members of cooperatives.
By promoting the Fair Club program, you'll be tapping into a large market with a strong focus on social responsibility and sustainable practices.
Empower Ethical Tourism Together
Ready to make a difference?
Sign up for the Fairbnb.coop Affiliate Program and join our cooperative movement.
By becoming an affiliate, you'll help promote sustainability, support local communities, and contribute to a more ethical and responsible tourism industry.
Together, we can create lasting, positive change in the world.
Your efforts will mean
more funds for everyone involved,
including community projects
in your area.
With Fairbnb.coop, everyone can have a real positive impact on their community. Whenever Guests book an holiday home, they direct 50% of our booking fees to a community project in the hosting community.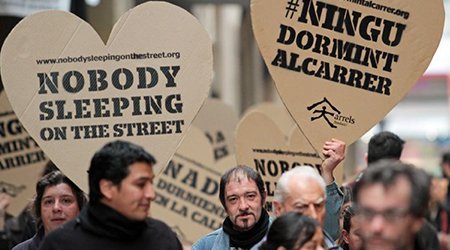 Arrels Fundaciò

Barcelona
It is an NGO located in Barcelona and its making focus is to look after homeless people that live in the city, providing them social and medical attention, covering their basic needs.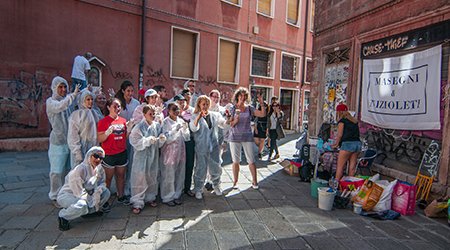 Masegni & Nizioleti

Venice
Local association whose goal is to organize cleaning days and activities against defacements of buildings and monuments for the redevelopment of quarters.
Bloei Groei

Amsterdam
The goal of G& B association is to empower immigrant women through their work in urban gardens, which they manage and teach others how to take care of.
C.R.E.A

Genova
C.R.E.A. project, Italian acronym for Food Surplus Recovery Center, represents an innovative pathway to fight poverty and social exclusion.
Urbaniahoeve

Amsterdam
This non-profit organization manages the creation and growth of edible forests with local communities, who take care of them after afterwards.
Juegos de placeta

Granada
It is a project where Sergio brings traditional street games from the city to open events in which both locals and travelers can participate.
Orriols Convive

Valencia
It is a community development project in the Orriols neighbourhood with the general objective of promoting a model of intercultural coexistence.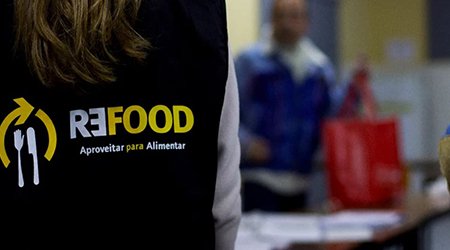 Re-Food

Porto
Re-food Foz do Douro is an independent community movement, 100% voluntary, led by citizens and integrated in an IPSS, whose purpose is to recover food in good condition.
Note: The protection of your privacy is extremely important to us. We are committed to keeping your data completely confidential.