Let's change tourism - one booking at a time
We work to connect conscious travellers with fair hosts to promote stronger, more sustainable and equitable communities all around the world.
fair
We are inspired by Fair Trade, Circular Economy and Sustainable Development Goals. Like all the other platforms we ask for a fee for your bookings but unlike other platforms we transfer 50% of the commision to community projects in the host area with the goal to redistribute wealth and create jobs.
bnb
We screen hosts according to destination specific rules. In specific areas, we promote the one host – one house rule: lawful hosts, preferably residents, with only one second home on the touristic market in their city. It's our way to promote a more sustainable, genuine and authentic tourism.
.coop
Cooperation and consensus are at the heart of our model. We are on a journey to become a home for all those who want to participate and grow this model of solidarity and participatory economy: hosts, guests, local business owners, neighbours are all welcome.
A non extractive alternative to the current vacation rental platforms
WE PRIORITIZE PEOPLE OVER PROFIT.
We offer the potential for authentic, sustainable and intimate travel experiences while facilitating the development of socially relevant projects within communities worldwide.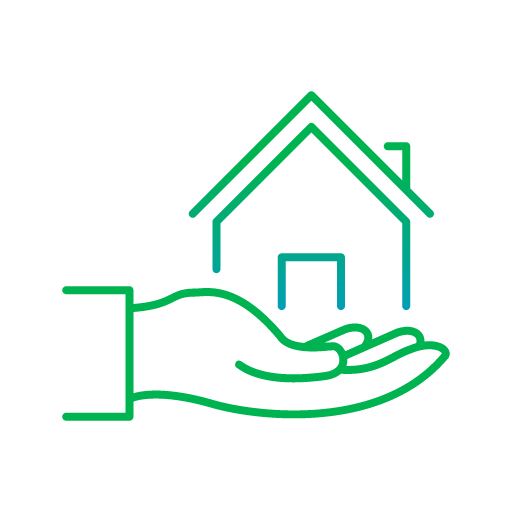 2016
Fairbnb.coop started its journey in 2016 as a movement seeking to create a just alternative to existing home-sharing platforms.Initially the movement emerged in Venice, Amsterdam and Bologna but soon other groups from all over Europe joined the debate and helped us in shaping our final business model.
Our first original Manifesto is still with us to guide us through this amazing journey.
2018
At the end of 2018 we founded Fair Bnb Network società cooperativa, a workers cooperative, an open organization in which to welcome all the players involved in the growth of our sustainable tourism model. We are incorporated in Bologna, Italy but our ideas know no borders.
2020
Like many other people and organizations, we started 2020 with clear goals and big dreams… but with the global pandemic hitting the tourism industry we quickly had to adapt to the new circumstances. Nevertheless, we seized the moment to work on improving our platform, open new destinations, expand our network of cooperators and get new investors on board.
Our current goal is to convert our coop to a multi stakeholder coop ASAP.
2021
In June we released a new version of the fairbnb.coop platform, with many innovative features both for Hosts and Guests. Many cities have joined us, as well as naturalistic holiday resorts, entire regions and countries. Thanks to the activation of our scattered hosts, the opportunities for organizing fair holidays are steadily growing.
Here are the people "behind the scene" who make this project happen. Our team consists of an overwhelming mix of different ethnic backgrounds, languages, experiences and talents all working together towards one great common goal.
Juan L. Aranguren
Member | Board
Marta Battocchio
Graphic Designer
Adolfo Chautón
FairLab | Projects Nurturing
Emanuele Dal Carlo
President | Marketing Lead
Jan De Bock
Product Manager
Eugenio De Gregorio
Member
Domenico Di Siena
Board | Community Lead
Francesco Gherardi
Community | FairLab
Nunzia Liseno
Financial Consultant
Irene Melato
Community Activator
Federico Piovesan
Partnerships Officer
Teresa Pontini
Community Activator
Jonathan Reyes
V.President | Coop Ecosystem
Alessandro Rocchi
Board | GD | Legal & Admin Lead
Simone Savona
Content Manager
Trebor Scholz
Member | Advisory Board Lead
Sito Veracruz
Board | Member
Irene Zotti
Legal consultant
Fairbnb.coop would not have been possible without the support of the organizations that have chosen to support our vision and values. Thank you for your trust and your support!
IF YOU WANT TO JOIN US ON THIS AMAZING JOURNEY

CLICK HERE
Note: The protection of your privacy is extremely important to us. We are committed to keeping your data completely confidential.