10 Fair Christmas gifts ideas: you book, you donate
Christmas 2020 will probably be a bit disappointing.
But your Christmas gifts won't be!
For those you love, you can book post-lockdown holidays: 50% of our platform fee will be donated to a local project.
The best part: if you have to cancel, ‌you get your money back, but you still donate!
This Christmas, many will still have to suffer the necessary measures that restrict our freedom of movement. So, what better Christmas gifts for our loved ones than a holiday, to do as soon as there are conditions, in one of our beautiful pilot cities? Venice, Amsterdam, Barcelona, Marseille, Porto, Granada, Valencia, Bologna, Genoa and the Western Riviera in Liguria… There is a choice for everyone, starting from € 40 per night!
With Fairbnb.coop you can book today and travel tomorrow: by choosing our Refundable Bookings option, in case you can't travel anymore you could get 100% refund within 4 days.
Do you want to get a taste of the rich cultures that await you? Win a copy of our special XMAS COOK(e)BOOK, with recipes from our communities!
Christmas is love in action, it's giving, and it should be so especially in a moment of crisis like the one we are experiencing. We have the opportunity to imagine and build the communities we want to be, to redefine the values that unite us and to to engage in building a more fair society.
At Fairbnb.coop, we donate 50% of our platform fee to local projects: by booking a holiday home or b&b with us you will be giving a Christmas gift to a social project of your choice in the community you will visit.
Christmas 2020 won't be the worst. It will just be different. Let's celebrate it in the Fair way! Here are some ideas for Christmas gifts to give to your loved ones and to our communities:
Organize a romantic trip to Venice and safeguard its historical heritage
The most loving of the Christmas gifts you can give to your partner is a holiday in Venice. Together, you will capture the timeless charm of the lagoon city, discover the treasures distributed on the mainland and savour the rich food and wine tradition.
Meanwhile, you will help residents to continue living in their communities and to safeguard their historical heritage, by donating half of our commission to the projects Masegni & Nizioleti or Squeri San Isepo: you choose.
The best of Christmas gifts to your best friend and to Amsterdam's community
Amsterdam is the perfect destination for a trip full of culture and fun: to grasp its unique charm, you can walk along one of the canals that run for over 100 kilometers around the historic Dam Square and the baroque Royal Palace that overlooks it.
With your booking, you can support projects like Urbaniahoeve, which manages the creation and growth of edible forests with local communities, or Bloei en Groei, which empower immigrant women through their work in urban gardens.
Plan now a city break in Barcelona to help the homeless survive the winter
Food, architecture, art, culture, events in Barcelona are all reasons why some 32 million tourists travel here each year: a stay in the Catalan city will certainly be one of the most welcome Christmas gifts.
By booking a single room or an entire apartment in Barcelona with Fairbnb.coop you will fund Arrels Fundació, an NGO that looks after the more than 4.200 homeless people who live in the city by covering their basic needs.
Enjoy Marseille diversity and support its local economy
Many attractions await you in Marseille, the oldest French city: from the artistic and architectural treasures that are hidden in the different districts of the city to the culinary delights based on fresh fish and seafood in the restaurants of the picturesque Old Port.
In Marseille, you will donate to the Hôtel du Nord project, a residents-owned cooperative that shares the cosmopolitan character of the city, or to the Roue experience, a citizen-managed complementary currency to the euro that feeds the local economy.
Your unforgettable holiday in Porto dedicated to art and solidarity
Book a vacation rental in Porto's Lower Town, characterized by narrow cobbled streets full of colours, to have restaurants for all tastes and numerous typical shops within easy reach. By staying in the Upper Town you will be a few steps from the splendid Romanesque Cathedral and most of the historical monuments.
In Porto, Fairbnb.coop supports two projects: PELE, a space for dialogue and collective artistic creation, and Gasporto, which aspires to give the elderly the opportunity to age at home with quality of life and dignity.
Holidays in Genoa: the perfect Christmas gifts for its community and your family
For Christmas gifts 2020, give your children a fairy-tale experience by booking a holiday in one of the Genoa's coolest neighborhoods: after visiting the famous Aquarium, the pirate galleon "Neptune" docked at the Old Port pier and many other attractions for all seasons and all ages, they will always be grateful to you!
Meanwhile, you will participate in a crowdfunding activity in support of social projects in the most disadvantaged neighbourhoods of the city, such as LabMed, an intercultural laboratory in the historic centre, and C.R.E.A., Italian acronym for Food Surplus Recovery Center.
Give a holiday in Granada, surrounded by beauty and culture
How many in your family would like to discover the ancient traditions and the culinary delights of Andalusia? With the 2020 Christmas gifts you can make them happy!
Book a holiday in Granada via Fairbnb.coop and you will fully experience the rich cultures of the city, with also the opportunity to participate together with locals to the traditional Juegos de Placeta, the project we support here.
A holiday in Bologna to help local doctors and nurses fighting Covid-19
A holiday in the Emilian capital would allow your loved ones to discover the main attractions of Bologna and its renowned gastronomic tradition: why not let them find it under the Christmas tree? !
The health personnel of the city hospitals, at the forefront of the fight against Coronavirus, would also be grateful to you: you will donate half of our platform fee to them, through the Sant'Orsola Foundation.
Also consider that Bologna is an ideal accessible tourism destination!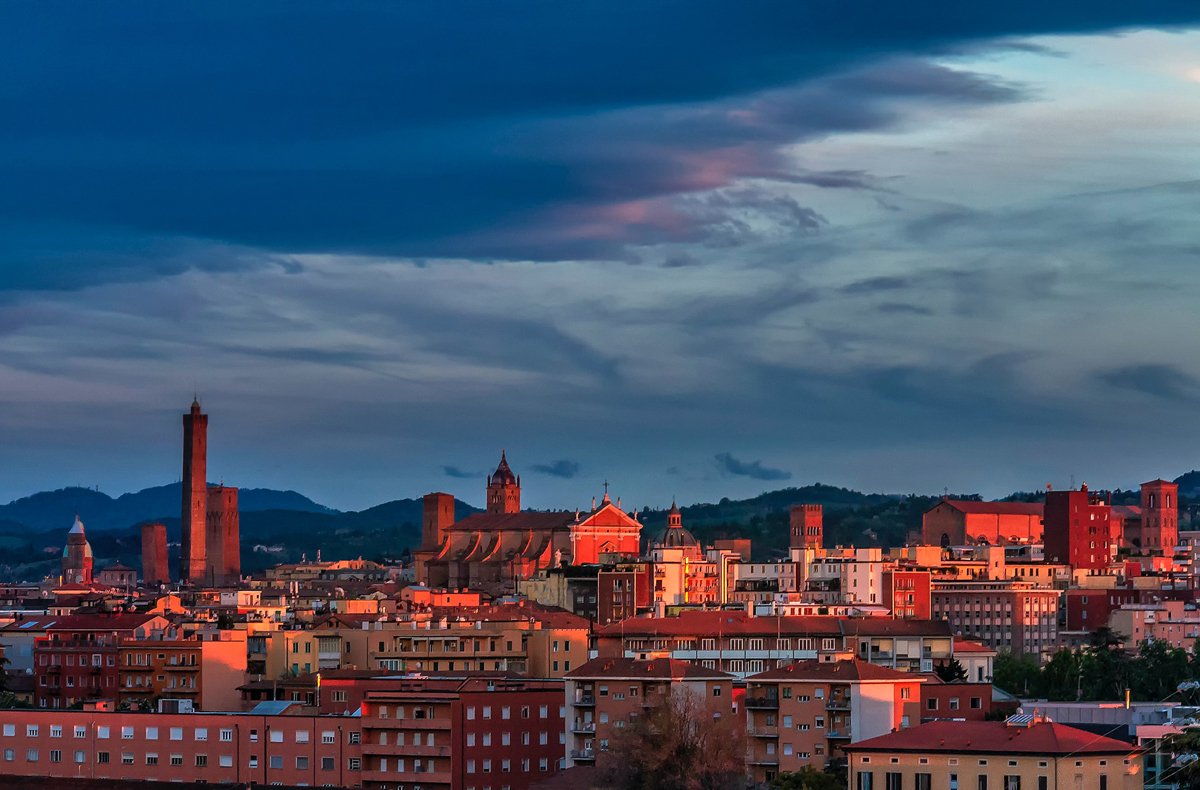 Experience Valencia in a sustainable and fair way by supporting the local community
The beaches close to the city, the artistic and architectural treasures that it holds, the nightlife that animates the evenings and the rich gastronomic tradition make a holiday in Valencia one of those Christmas gifts that everyone would appreciate.
By booking a room or apartment here, you can contribute to the financing of the activities of Orriols Convive, a community project that promotes a model of intercultural coexistence and social integration.
It will already be summer if you find a holiday in Liguria among the Christmas gifts
From the picturesque villages of the hinterland such as Dolceacqua and Finalborgo to the modern seaside resorts such as Sanremo and Pietra Ligure, the Western Riviera in Liguria offers many perfect destinations for a summer holiday. 
Book it now to immediately make your contribution to the project of the Community-based Cooperative Terre di Nava: the creation of a "Common path" surrounded by nature, sustainable and accessible to all because it is also equipped for disabled people.
Dolceacqua, Sanremo and Finalborgo, in Liguria
Book your holidays safely with REFUNDABLE BOOKING
We won't promise that you can spend Christmas together.
But we promise you will get your money back!
Fairbnb.coop has enhanced its refund terms with the service REFUNDABLE BOOKINGS. Thanks to this new feature, it is again possible to plan safe travels, sure that no one will lose out: if you have to abandon your holiday plans due to a canceled flight, a national health emergency, or a simple illness of a family member, you will receive 100 percent of your money back within 4 days.
In addition, the Host will receive the amount due, as if you have arrived, and the social project that has been chosen by you at the time of booking always receives its crowdfunding share.
With REFUNDABLE BOOKINGS everyone is safe, in case of problems nobody loses out and the community always benefits of Fairbnb.coop's sustainable tourism model.
Book and host safely, with 100% Refundable Bookings on Fairbnb.coop
Read more
Why Fair?
How it works:
The Host earns the same,
the Guest pays the same
but the benefits are for the whole community.
50% of our platform fee is used to fund a project of your choice for the communities you visit.

This is a what we call
Community Powered Tourism.