FAIRBNB.COOP JOINS THE FIGHT AGAINTS COVID-19 Coronavirus


HELP US NOW by BOOKING FOR LATER
Fairbnb.coop is putting its platform at the service of the communities and the Health Organizations in the cities where we are active*.
By booking now a stay for later in the future we will immediately donate 50% of the booking fee to relief funds in our destinations.
Fairbnb.coop will directly cover all transaction costs allowing our fair Hosts and the relief funds to get as much resources as possible.
*Momentarily valid only for bookings in Italy
Be the change you wish to see
where you live and where you go
Fairbnb.coop is the cooperative accommodation booking platform that promotes and funds local initiatives and projects
Community powered tourism
How it works:
The Host earns the same,
the Guest pays the same
but the benefits are for the whole community.
50% of our platform fee is used to fund a project of your choice for the communities you visit.
This is a way to empower local communities and promote authentic, fair and conscious tourism.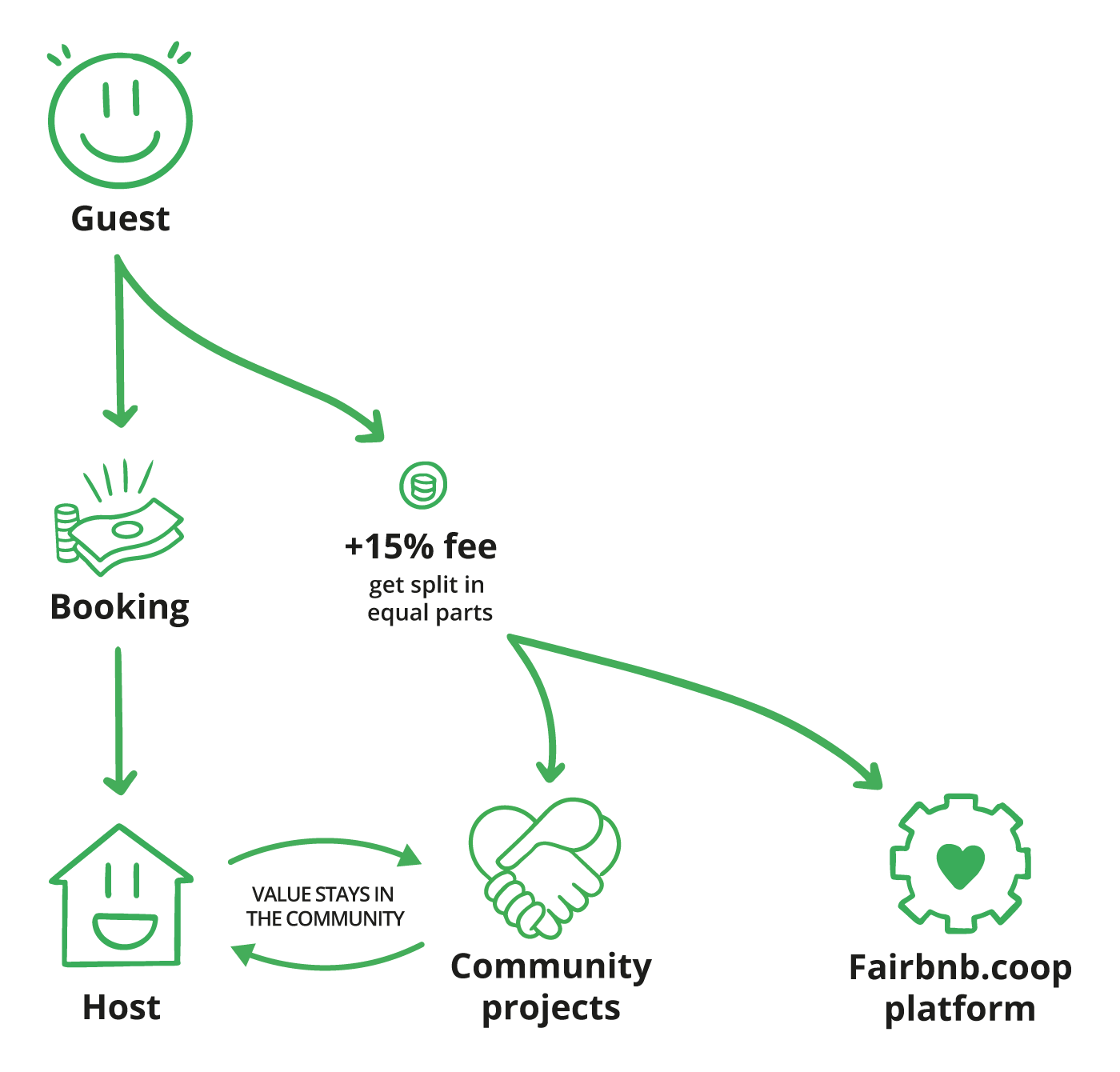 Start traveling using our
BETA platform
Book your next Fairbnb.coop holiday as we gear up for our official kick-off in Spring 2020.
We apply the 

one host – one house rule, it means that we privilege hosts that offer only one property on the touristic market. We do this to promote a more sustainable industry and provide travellers a more genuine and authentic experience.
We keep your data safe and upon request share it with local governments if needed to apply local regulations We also use data to understand the impact of our activity inside the communities.

Collaboration and cooperation
Fairbnb.coop is a community-driven platform participated by those who make it happen: travellers, hosts and local communities are the core of our organization.

We are searching for committed people to join our vision.
You can become a member of our community or work with us.
Subscribe to our newsletter